Our top recommendations for the best restaurants in NYC, with pictures, review and details. Find the best in dining based on location, cuisine, price, view, and more New York, New York brings tourists in droves for its world-class museums, monuments, and theater. But have you taken a good look at our food scene lately? From fast-casual fried chicken to refined seafood temples and Caribbean from a classically trained chef, we've got eye-opening options all around the five boroughs.
The following 10 best restaurants from the New York Theatre District and Times Square are carefully chosen for your New York dining pleasure. All receive top recommendations and reviews from patrons and reviewers alike.
You will find a variety of different cuisines to choose from, ranging from low to moderate price points. A link to each restaurant's website is provided where available. All the restaurants are close to subway stations and the nearest station(s) are indicated with each listing. Prices: $ = $5-10 | $$ = $10-20 | $$$ = $20-30 | $$$$ = $30-40 | $$$$$ = $40+ Price ranges are per person for an average dinner entree.
Tip and tax are extra. Lunch menus, where available, are usually less expensive. Near Subway Stations: 1,2,A,C,E- 50th Street or B,D - 7th Avenue or N,Q,R - 49th Street Address: 315 W 48th St Phone: (212) 582-9648 Prices: $$$ Cuisine: European, Fondue Category: Casual - Elegant Mini Review: Mont Blanc offers a warm welcome and a nice selection of tasty and well prepared European entrees. Also features fondues for two. Near Subway Stations: 1,2,A,C,E- 50th Street or B,D - 7th Avenue Address: 510 W 52nd St.
Phone: (212) 247-9191 Prices: $$ Cuisine: Wine Bar, Small Plates and Tapas Category: Casual Mini Review: Relaxed atmosphere and modern decor compliment the tasty light fare and wine served here. A great spot to enjoy a drink and a light meal while celebrating 'something'!
Near Subway Stations: 1,2,A,C,E- 50th Street or B,D - 7th Avenue or N,Q,R - 49th Street Address: 373 W 46th St Phone: (212) 265-2060 Prices: $$ Cuisine: Seafood, Mediterranean Category: Casual - Romantic Mini Review: Delicious home style meals and excellent, helpful service (attentive, but not overbearing) and very reasonable prices for this area make the Hourglass Tavern an excellent value.
Near Subway Stations: A,C,E - 42nd Street or 1,2 - 50th Street or N,Q,R - 49th Street Address: 139 301 W 45th St Phone: (212) 582-8065 Prices: $$ Cuisine: Japanese / Sushi Category: Casual Mini Review: Decor and atmosphere are not the draw here, but generous portions of good sushi at a reasonable price keep the regulars coming back for more.
Near Subway Stations: 1,2 - 50th Street or B,D,F,M - 47th - 59th Streets / Rockefeller Center or N,Q,R - 49th Street Address: 1221 sixth ave Phone: (514) 999-9999 Prices: $$$$ Cuisine: Steakhouse Category: Dressy / Elegant Mini Review: This is certainly not a place for a cheap night out, but if you are looking for first class all the way, Del Frisco's will deliver, with top notch atmosphere, food and service.
Near Subway Stations: 1,2,A,C,E- 50th Street or N,Q,R - 49th Street Address: 326 W 46th St Phone: (212) 581-6464 Prices: $$ Cuisine: American and Burgers Category: Casual Mini Review: Joe Allen fits the bill for almost any occasion with nice ambience, great American cuisine and attentive service, all at moderate prices.
With locations in London, Paris and New York this restaurant is very well known and popular, so it can get crowded. Near Subway Stations:1,2,A,C,E- 50th Street or B,D - 7th Avenue or N,Q,R - 49th Street Address: 319 W 51st St Phone: (212) 765-6463 Prices: $$$ Cuisine: Italian Category: Casual - Elegant Mini Review: An elegant, yet homey atmosphere and authentic Italian cuisine make this a great choice in the Times Square area.
Choose from fixed price or regular lunch and dinner menus. The homemade pastas are very good. Near Subway Stations: 1,2,A,C,E- 50th Street or B,D - 7th Avenue or N,Q,R - 57th Street Address: 763 9th Ave Phone: (212) 698-9008 Prices: $ Cuisine: Latin American Category: Casual Mini Review: This unassuming little restaurant located on the northwest fringe of the Theatre District delivers exceptional value with delicious, tasty Empanada's and more. Other Districts • • • • • • • • • •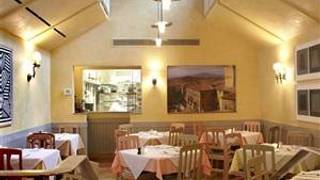 best restaurants in nyc theatre district 2018 - Best New NYC Restaurants


• • • • • • • • • • • • • • • • • • • By Hotel Type • • • • • • • By Hotel Class • • • • By Hotel Brand • • • • • • • • • • • • • Popular Amenities • • • • Popular Neighbourhoods • • • • • • • • • • • Popular New York City Categories • • • • • • • • • • • Near Landmarks • • • • • • • • • • • • Popular Types of Food • • • • • • • • • • • • • • Popular Dishes • • • • • • • • • • • Popular Restaurant Categories • • • • • • • • • • • • • • Popular Neighbourhoods • • • • • • • • • • • • • • • • Near Hotels • • • • • • • • • • • Near Landmarks • • • • • • • • • • • • • • • • • • • • • • • • • • • • • By Hotel Type • • • • • • • By Hotel Class • • • • By Hotel Brand • • • • • • • • • • • • • Popular Amenities • • • • Popular Neighbourhoods • • • • • • • • • • • Popular New York City Categories • • • • • • • • • • • Near Landmarks • • • • • • • • • • • • • • • Popular Types of Food • • • • • • • • • • • • • • Popular Dishes • • • • • • • • • • • Popular Restaurant Categories • • • • • • • • • • • • • • Popular Neighbourhoods • • • • • • • • • • • • • • • • Near Hotels • • • • • • • • • • • Near Landmarks • • • • • • • • • • • • • • More • • •
serves up an exceptionally diverse array of tantalising food options. Mexican, Japanese, Middle Eastern, French... you name it and we bet your bottom dollar the city has it. Teeming with fun and inventive eateries eager to transport you and your tastebuds of flavor, trying to pick out the best pre-theatre dinner spot in NYC can be overwhelming. That's why we've gone and done the dirty work for you.
The verdict? This wicked roundup of the 30 best Theater District restaurants and bars to pair with your . Best Theater District Restaurants NYC We spoke with hundreds of Headout users and Broadway enthusiasts, and even had a chat with , an accomplished food writer and former contributor of the popular food blog, .
We asked them what their favorite places to grab a bite before hitting the theater are - here's what they had to say! A little piece of Italy in the heart of Manhattan, offers up the perfect, pre-theater dinner. Classic dishes made with fresh ingredients capture the true essence of a farm-to-table dining experience. With an extensive wine list to compliment the food and an epic cheesecake you won't want to miss, La Masseria is by far one of the best Italian restaurants in the Theater District.
truly provides one of the most authentic, Tokyo style yakitori experiences. The name 'Tori shin' means 'true chicken', while 'yakitori' means 'grilled chicken'. This upscale Japanese restaurant uses only top quality ingredients, including organic chicken. The art of yakitori has been perfected by the chefs here and meals include performances by the masters themselves, offering you a unique peek at this ancient technique.
The sake collection is also impressive, offering one of the most extensive menus in all of New York. For those looking to have some fun at dinner and don't mind getting a little messy, this is your spot. Wings, BBQ ribs, and burgers, oh my! ...It's time to get your hands dirty! Save your appetite for after the Broadway show and enjoy late night hours.
It's nothing but good vibes (and good food) here. This restaurant exudes flavors as colorful as a broadway show itself. From the shores of Southern France to the coast of North Africa, the dishes at Boulud offer up a true taste of the Mediterranean.
The pleasant decor and sunflower-yellow accents make it such a charming atmosphere… you might want to keep an eye on your watch or you could easily end up missing your show!
Authentic flavors from the Middle East that jump off your plate, meals here are made with only the freshest of ingredients. ( actually means 'fresh'.) The staff are more than willing to prepare your food just the way you like it, so take advantage of the diverse ingredients available!
Shawarma, falafel, kebab… you really can have it your way at Balade. will cater toward all of your cravings. The restaurant's siren red interior recreates the old glamour world in a sophisticated, classy manor.
Studio Manasse prints of 1930's burlesque stars adorn the walls, giving your eyes something to feast upon as you sip on a cocktail or glass of wine before your food arrives. The brings creativity to New York's theater district. Executive Chef Craig Cupani serves a contemporary American menu that focuses on fresh, seasonal ingredients, with hints of Italian flair. The restaurant's warm tavern-like atmosphere makes for a calming environment to enjoy a meal amidst the bustling Theater District.
It's also a favorite among Broadway stars - perhaps you'll be lucky enough to be seated next to one! Spice up your pre-theater dinner plans with some authentic Mexican food. One of the best restaurants on Broadway, recipes are sure to send you off to the theater feeling nice and tipsy... the restaurant has a fantastic tequila list you don't want to pass up! And if liquor isn't really your thing, no worries- instead, get your buzz from the awesome guacamole and ceviche bar.
Inspired by its namesake French port city, has incorporated the cultural influence of the Mediterranean. Dishes exude an exciting fusion of French, Italian, Greek, and North African flavors.
Bouillabaisse, savory tagines, gourmet 'five napkin' burgers, and short ribs are just a few favorites. Its Casablanca-like atmosphere makes this spot a beloved pre-theater staple. is one of NYC's restaurants that just keep getting better!
Authentic Korean dishes are prepared with fresh ingredients and classic techniques that capture the flavors perfectly. Ordering a bunch of small plates and sharing is a great way to sample the wide array of unique menu items. The tall communal tables make the atmosphere fun and lively, or, if you want a more intimate experience, opt for a personal table.
offers a delicious spin on classic Italian food in the Theater District. The restaurant serves up unique under-the-sea specialities from the Brescia and Amalfi Coast regions.
The menu beautifully fuses together rich, creamy sauces and heavy meats of Brescia, with fresh seafood and savoury vegetables of the Amalfi Coast.
Don't forget to check out the wine list! This classic, hot-spot is one of the best Theater District restaurants of all time. Nowhere else captures the spirit of show-biz like the walls of .
Over a thousand caricatures of celebrities line the walls, setting the stage for a great broadway-esque meal. Order off the special, pre-theater dinner menu and choose between a variety of satisfying, continental recipes. Dished out like a true Italian family-style dinner, cooks up fantastic, South Neapolitan recipes.
So bring your appetite because portions are huge; and with food this good, you might find yourself helpings! And did I mention the killer dessert menu? Cannolis, tiramisu, tartufo, cheesecake, chocolate decadence…. Need I say more? Named after it's Alsatian executive chef, both the food and the dining area at exude European grandeur. From the ceiling hang 42 crystal storks, while elegant, reclaimed wood beams generate a relaxed warmth that perfectly rounds out the luxurious space.
Perhaps the most uniquely designed component of Kreuther's kitchen is the chef's table. Tucked away in the midst of all the action- yet visible from the main dining area, people have the opportunity to connect with the talented team behind their exceptional culinary experience.
Let your experience begin by allowing the gorgeous glass elevator to escort you to your table, 48 stories above New York City.
Enjoy classic American food and cocktails from the only revolving rooftop restaurant in the entire city. The rotating floor makes a 360° turn every hour, giving you breathtaking views of Times Square throughout your entire dinner. A meal at is a show itself! The brilliant architects and designers of have created a dining space that'll make you feel as though you've just stepped into an elegant, French chateau. Situated in the center of several dining rooms is a gorgeous atrium that produces the atmosphere of an airy, sun-kissed European courtyard.
As for the food, it's as impressive as the pyramidal glass roof that perfectly lights the atrium. Each dish intertwines color and flavor into a lovely masterpiece- also known as, your fantastic dinner. Order a cocktail or glass of wine from the 24-foot-long mahogany bar and enjoy it while soaking up the warmth from the beautiful fireplace imported from France.
Straight from Paris, serves some of the absolute, finest French cuisine in New York. The restaurant has held three stars from the Michelin Guide since its 2005 New York launch and currently ranks 24 on the World's 50 Best Restaurants list. Not a bad way to preface your broadway show! It's nothing but class and magnificent seafood at La Bernardin.
This intimate venue captures the essence of classic cocktail culture. The drink menu is teeming with innovative concoctions that put a modern twist on timeless favourites, such as the Old Fashion and Manhattan.
Dark, quiet, and mysterious, the is the perfect place to let the . Dish about the show you've just watched while sipping on a delicious Iroquois #2 (Cognac, lemon, Yellow Chartreuse, and pineapple) or an exciting Sea Fizz (St. George Absinthe, Lemon, seltzer, and egg white).
While the cocktails here are definitely on-point, it's something else that'll give you a buzz at … the very likely-encounter with Broadway stars who are also looking for a place to kick back after a show.
This speakeasy bar is sophisticated, cozy, and conveniently tucked away in a nicely, hidden spot. Enjoy an intimate experience at this gem and you'll feel like you just scored an invitation to a secret, 1920's drinking den. Stephanie was born and raised in California, but has been a globetrotter for the last decade. After graduating with a degree in Journalism and a minor in Anthropology and Geography, she set off to explore the world - one extraordinary experience after the other.
A writer and travel enthusiast, she has an insatiable hunger for the unfamiliar - a trait that regularly has her venturing off to locations across Europe, Africa, Asia, and the US. From sipping wine in a Florence cafe to standing just feet away from an active volcano in Ethiopia, she thrives off immersing herself in exciting experiences.
You'll most likely find her lost in a local market, next to a beach, or on the hunt for street food. She loves adrenaline, coffee, and will eat anything at least once… yes, even roasted rat, a Ghanaian delicacy. I have been browsing online more than ten hours today for 1/2 Price Pro Calgary Painting & 30 Best Theater District Restaurants NYC, yet I never found any interesting article like yours.
It's pretty worth enough for me. In my opinion, if all webmasters and bloggers made good content as you did, the web will be a lot more useful than ever before.
Neighborhood Eats: Spoonfed NYC in Theater District serves Broadway's best
Best restaurants in nyc theatre district 2018
Rating: 7,6/10

1127

reviews