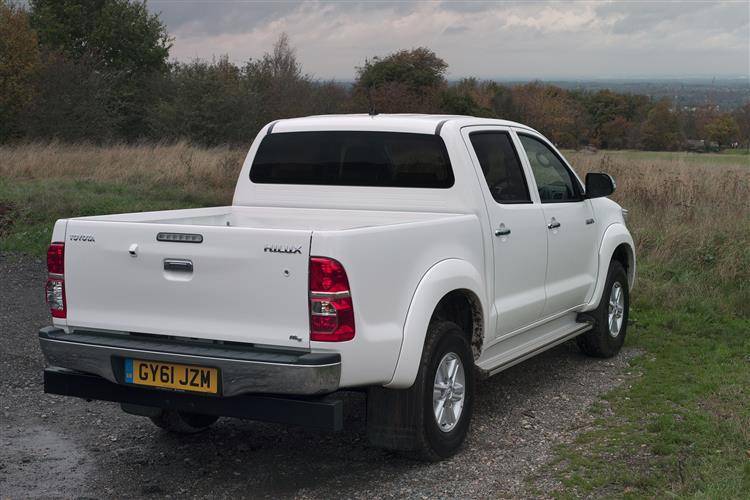 Auction Lot T68, Monterey, CA 2016. 1776 cc dual port engine with Weber carburetor. 4-speed transmission. Comprehensive restoration of Southern California vehicle. Believed to be 43,800 actual miles. Original owner's manual. Restoration parts manual. Comprehensive mechanical and body manuals. Accident and rust free vehicle. Extractor exhaust Original safari windows. Oil cooler. Comprehensive instrument cluster. Chrome wheels and hubcaps. Turquoise Blue and White with complementary interior. Maple wood removable bed rack. Auxiliary bumper guards. 12 volt electrical system. Auxiliary electr Lot T68 Monterey 2016 Aug 18-20. 1959 Volkswagen Double Cab Pickup. 1776 CC, 4-Speed feature. Log in to view results.
Pick-up Double Cab for sale in the Philippines. Brand new & used Pick-up Double Cab cars for sale. Pick-up Double Cab dealers, Pick-up Double Cab garages, Pick-up Double Cab sales in the Philippines.
Quality second-hand Pick-up Double Cab for sale. Philippines pre-owned Pick-up Double Cab cars for sale online.
best double cab pickup 2016 uk - Pick


Silver double cab Offroad, 4x4. 9-12-15 early afternoon: Just picked it up, was surprised it got here when it did. It was in Phoenix, AZ. Initial impressions, only driven 15 miles. Engine has enough power for me, about what I expected! It's not a V8 but it does very well. Hold it to the floor and it shifts around 6K RPM. Feels to shift differently with the ETC Power pushed in. I'd equate it more to a Tow/Haul button. I love the way it looks! It also stops excellent!
Very quiet inside! More later as I am going driving! 1st photo is before they cleaned it up. Again only driven it 15 miles. ---------------------------------------------------------------------------------------------- 9-12-15 7:45PM Edit-After a day of driving: My comparison vehicles: My previous Tacoma was a 2000 SR5 with 230K miles on it.
I also have a 2004 Chevy Duramax that I don't drive much unless towing something big. Wife also has an '05 Cadillac. We also had an 04'ish Tacoma quad cab silver 6-7 years ago. The silver on the 2016 is different and much nicer! 2016 Tacoma- My build date was supposedly 9/2 but the sales man wasn't super sure. He guessed it wouldn't be here for 3 more weeks. Then it showed up today. Timing was perfect since I had already sold my 1st get and my 'back up' truck was towed to the dealer 1 hour before the Tacoma salesman called.
I was truckless for almost an hour, it was horrifying! Talk about good timing. Power seems perfectly fine to me, not a ton, but plenty when you need it. Peppy when you lay into it, again it's not a V8.
It's not super peppy when down shifting a gear to speed up from say 70-80 MPH unless you really get into to which I assume downshifts more than 1 gear. Assume being the key word, I am not sure how many it down shifts. At cruising speed there is almost no engine noise. When down shifting gently it's hardly noticeable and when 'deep in it' you can hear it but it doesn't sound like it's being strained to death, but does sound like it's working hard.
Salesman 'told' me that it can go 10K before oil changes, dunno about that yet. Also it uses 0-20w synthetic oil. Transmission shifts are smooth. It will shift more than I am used to while at speeds.
I assume it is shifting from its highest gear to 1 or 2 lower if I hit the slightest hill or want to speed up. Seems perfectly normal to me. Acceleration onto the highway is not an issue. With very little throttle and on flat ground you can watch the MPG max out, I assume the Atkinson cycle is engaged at that point. Give it a tad bit of gas and watch the MPG go down. See 2 pic's below. Mileage-When I got home from the dealer it was at 12.5 MPG.
This was after a few hard accelerations to 'test' it . Then we went on a 50ish mile trip to a friend's house. On the way there I drove approx. 80 and mileage went up to mid 16's. On the way hoe I was in the 65-75 MPH range and we got home the MPG were in the low 17's.
Handling- Very stable at any speed, steering is much lighter but feels very secure and responsive compared my 2000 1st gen. It takes corners with confidence; I assume this with help from the sway bars?
Suspension is plush! At the dealer I went over a smallish speed bump. In my other trucks the rear end would hop over it or feel very harsh due to no weight in the bed. The Tacoma was much more plush on this speed bump. We also have a gutter like thing (to divert rain water) we have to drive over driving into our community. With the way it is situated it needs to be driven over at a 45 degree angle unless you swing way wide to drive over it straight.
At a 45 degree angle this gutter feels rough even in an '05 Cadillac. In the Tacoma is was much smoother. My wife even commented how smooth it rode on the highway as well as through the gutter. With no passenger I noticed the passenger seat back seemed to 'jiggle' similar to my 1st gen, although not near as much. Also the AC (which works amazing!) ad the dash controls seems a tad out of reach for me. All buttons and knobs are illuminated which I wasn't expecting. Even the over head buttons and knobs.
Also a decent light in the phone charging area. There's a lot of room between the grill and the radiator. On the rear fender between the rear tire and bumper along the lower 4-5" of the fender I noticed what I though was a paint eff up.
Paint looks thick, almost runny in this area. I looked on the other side and noticed the same thing although not as pronounced. Bother areas have a clear sticker over them. I then noticed this heavy paint along the entire lower 4-5" of the truck. I assume for protection from rock chips etc etc. I tried to get a photo of each side of the rear area's but it doesn't really show in the pic's. See photo's. Also noticed what I am calling a plastic rock guard down there.
Seats are very comphy. I'm 5'10" and have 5-6" head clearance. Both my wife and I like the interior panels. She commented a few times how nice it felt. Some areas are smooth, some have a slight texture to it. Also the bottoms of the doors handles have a carpet like material in them. I'd imagine they will collect dirt and sand like a mofo! Sunroof is nice but I would not have ordered one with it, just not my thing. It came with the package.
Hood seems long. Also it tapers off in a way that reminds me of the curvature of the earth, like standing on the beach and watching the ocean disappear into the horizon. It's a strange thought but it's what it reminded me of. Bed light and I think the XM antenna? Crappy pic's of head and taillights. Tails with and without brake lights: The JBL rocks! Rattles the rear view mirror. I'd say it's slightly distorted at near full volume. I'd also say it sounds better than my Bose system in the '04 Chevy.
I will try and get more photo's and a better side profile photo tomorrow in the sun light. ---------------------------------------------------------------------------------------------- 9-13-15 Update along with some questions answered: Engine and frame pic's. What should be bolted to this bracket?
I remember reading about how this exhaust is routed. Should only be an issue if you get high centered. Looks like they flattened it out a little.
Took it offroading. Basically just a bumpy dirt road. It's overcast here today so it doesn't look as nice as in bright sun light. Misc pic's: Couple of strange things I noticed: I very rarely get headaches. I have noticed I have a slight headache after driving the truck for a while.
I can only guess it's from the fumes from the new plastic interior. Or maybe loud music? I don't have it loud for very long. I dunno. I have it airing out in the garage now. Also since the day I drove it home I have heard a strange thumping sound in the roof area 3-4 times. As if someone is bouncing a tennis ball on the roof. It finally dawned on me to check the sunroof and sure enough it doesn't close tight.
You can pivot it by either pushing up on the front of the sunroof or the rear. Not good! It will be going back tomorrow to get that fixed. Misc questions answered: The air conditioning works excellent! Key fob does detect when I am there and when you put your hand on the door handle it unlocks the doors. I found out that the actual key that is IN the fob does not work for the tailgate. 5 minutes later the dealer emailed me and said they found a key for my truck.
Will pick it up tomorrow. I didn't look closely enough at the rear bumper to see if it is in fact 3 pieces but I bet it is. This truck was the only one they had at Toyota of Surprise.
I put a deposit on it a week or 2 before it got here. I guess it was the only one allocated to them n the 1st shipment. As for the price you can do the math, $700 over invoice plus carpet mats, tow package, tax, license, $399 doc fee, and $900 delivery. FYI: Toyota of Avondale will have this same truck at $1500 over MSRP.
I had a deposit on it for a short time Parking brake is very convenient where it is, I like it. Unsure about roof rack mounting. ---------------------------------------------------------------------------------------------- Crawl Control ----------------------------------------------------------------------------------------- Crawl Control- I decided to try it out and assuming I was using it right I like it! I've been wheeling for quite a few years and never saw a need for it but it is very handy.
Offroad cruise control! I remember reading in the manual a couple weeks ago it mentioning something like "extra noise emitted from the engine area is normal during crawl control operation".
Well holly crap the noises! Sounds like you have 2 gorillas playing the drums on your front fenders with rubber mallets! I stitched together a video that allows you to hear some of the noise. More so going down hill and some going up.
Video is me holding a phone camera so it may look more shaky than it actually is in person. Couple shots of the dash area show me changing the crawl control speed dial. Are these sounds normal or am I using it wrong? I also noticed the hood does seem long. Hard to see obstacles that are close. Have to plan ahead. ----------------------------------------------------------------------------------------- 9/15/15 I had been hearing a thumping coming from the roof area. I finally inspected the sunroof.
I found that the sunroof would not stay closed all the way. It would "fall" away from the roof line about ½". Dealer fixed it in 2 minutes. Some sort of initialization procedure they forgot to do. Rear seat area-I'm 5'10" and sitting back there I have 3-4" of headroom. I do not like having to remove the headrests to fold the rear seats down. Even with the headrest folded I could not fully fold the rear seats down. WTF? Nice storage area under the seats and a pocket on one side.
Messed around with the stereo. Got Entune running on my phone (doubt I'll even use it). Once sync'd with Entune the stereo did a software upgrade. Got the windows tinted. The windshield may or may not be tinted. On an unrelated note, the sun is brutal in Phoenix ----------------------------------------------------------------------------------------- 9/15/15 The sunroof is still messed up which kind of ticks me off.
I still need to bring them a check from the credit union to pay for it (they have a back up contract in place if I don't show up) which will happen tomorrow. They will fix it before they get the check! Also I am not crazy about the way back seats seats fold.
The head rests tip forward but you can't fully fold the rear seat flat with the heat rest tilted, it must be removed. I also wish the plastic on the back of the back seats was something less slippery. My dog jumped in yesterday and slide into the door on the opposite side. I'll need to find a 2 piece non skid type of mat that I can attach to that plastic.
Suggestions? Passenger leg room in the back will be an issue for an adult if an adult is sitting in the front seats and has the seat slid all the way back. This is a non-issue for me. I got the quad cab (had an access cab before) to keep things in. Passengers back there will be rare for me. Throttle response in the fist half of the pedal travel is 'non exciting'. You do accelerate but not as quickly as I had expected.
Not really an issue just something I was not expecting. The second half of pedal travel gets the job done in a hurry though Other than that I love it!
It's a huge upgrade from my 1st Gen. I even drove my Duramax (with aftermarket suspension) yesterday and was thinking how big, clunky, and rough riding it was compared to this Tacoma.
Had a friend in it today and he commented more than once after going over bumps and obstacles that he was expecting a much harder hit. Interior is very quiet, Can hardly tell the motor is running while at a cruising speed of 70-80. Love the JBL system and all the features in the head unit. Phone part of it works well, it reads texts to you, and the sound from the speakers sounds excellent when playing music. I topped of the tank for the 1st time today.
It automagically reset the average tank MPG which was I was not expecting. After 30-40 miles on mostly highway at around 70-80MPH it went to just over 17 MPG. Here's a few better pic's of the tint. The windshield is not near as dark as the photo's make it out to be. Must be because the back windows are in the back ground making it look darker. ----------------------------------------------------------------------------------------- 9/16/15 Sunroof appears to be fixed. Turns out the 4 bolts that hold the glass/frame in the track were loose from the factory.
I asked to have the door open and the seat belt alarms turned off. Said they would not turn the seat belt alarm off and had to call Toyota to see about the door alarm. Were told it's currently not customizable even though it says it is in the manual. They said they might get new software to change it in the future. ETC Power-MUCH more fun to drive! However it will cost you gas mileage. Much better take off throttle response and it does hold gears longer.
Also while at a cruising speed on the highway the 'Current MPG' never maxes out of the slider scale seen in previous pic's. Also if you disengage it at that speed you can feel it.
Not sure how to explain what it feels like. Hauled my 1st 'load' today and put a scuff on the plastic tail gate cover * sigh* ----------------------------------------------------------------------------------------- 9/17/15 Took it out off-roading today. Nothing to crazy. Tried all the systems (4Hi, low, crawl, terrain select) and they seem to work. Would be nice to have the locker and terrain selection in 4Hi instead of just 4L.
Probably a mod for the locker and I will get to that at some point. It seemed very 'sure footed'. I do not like how long the hood seems. Makes it hard to see right in front of you at upcoming obstacles. Also I noticed the bed seems to 'jiggle' a fair amount. Suspension seemed to ride very nice off-road. I though it was very plush going over bumps, rocks, etc. Only time it seemed rough was going up a sandy wash. Had to keep the speed up and it did a bit of hopping. However lower air pressure would have helped that.
I also drug the hitch through a gully. Pulled the hitch cover out. I topped off the tank about 5 miles before I left the pavement. MPG was just over 17 in that 5 miles then dropped to just over a consistent 10 for the few hours I was out there.
I stopped to take this pic: As I got out I heard a hissing noise and figured it was the AC system. Decided to look on the other side of the truck and saw the front tire halfway deflated. I drove to a flat area to change the tire.
At 1st I figured it was the cactus stuck in the tire but once it was off the truck I was able to compress the tire easily and knew there was a bigger hole somewhere. I wasn't standing in the heat anymore (only 95ish today) and headed out of there.
Once back on the pavement I noticed more cacti in the spare tire. Got to and they showed me a non-reparable ¾" gash dead center in the tread. With no confidence left in these "Kevlar" tires I decided to buy new ones. Not something I wanted to do with less than 400 miles on the 'old' ones L Went with one size bigger BFG KO2's, 265/75/16. They are about an inch taller.
They seem a touch stiffer on the road. No rubbing but I have not been off-road yet. I saw a number of desert pin stripes in the dust on the body. Most seemed like they were just in the dust and not a scuff in the paint.
After running it through a car wash I found some minor desert pin striping. Some in the paint and some on the fender flares and black covering on the doors between the windows. Guess it's broke in! Couple suspension pic's while the tire was off: And of course a video. I was the camera man and the driver ----------------------------------------------------------------------------------------- 9/18/15 Misc detail photo's.
Pinion Bearing and transfer case: Cab Mounts: Rear axle: Looking up-between the bed & cab: Fuse box: Back side of headlights: Carrier Bearing: ----------------------------------------------------------------------------------------- 9/20/15 Drove it some today. On one leg of running around the Trip MPG, mostly freeway and a distance of about 15 miles was 19MPG. Average MPG for the past few days with most of it on surface streets is 16-17.
Added some bed tie down points from Macs Custom Tiedowns. I have had these for a few years (had them in my last truck) and they are very handy. Won't be for heavy loads since they are mounted to a composite bed but they do feel very secure. Plus they have the same size backing plate under the bed.
These are quick release incase I want to remove them, bases are permanent. Drilling the holes in the bed I noticed more of a fiberglass smell. ---------------------------------------------------------------------------------------- 9/22/15 Did a quick off-road trip today to check out the new tires.
No rubbing and they seem to work well off-road. The rain was rolling in and I didn't want to experience a flash flood J The hood still seems very long, not sure I will ever get over that but will have to get used to it.
Have to plan way ahead or get out and look in some situations. The average MPG's is hovering right around 17. Keep in mind that's with the AC always on. Current average miles per tank at around 100 miles is 16. Mix of freeway and city driving. I took some panels off in the cab today to wire in a radar detector as well as just to look around. There is a mini (the extra small fuses) fuse panel down there but tapping into it wasn't an option with the parts I had. I ended up tapping into a constant hot wire from a plug that is not in use on this model, shown below.
All the panels pull off with the exception of the panel below the wheel having 3 screws as well as push-ons holding it on. I had a hell of a time getting the kick panel back in properly! Below the steering wheel: This is whats under the drivers foot rest: Plug I tapped into: This shows what's behind the A-pillar panel. The red hose is the sunroof drain tube. It runs downs and out of the rear of the front fender. ------------------------------------------------------------------------------------ 10-3-15 2 days ago I drove home from the airport after resetting my average MPG.
At one point the average MPG was around the mid 19's. It dropped once I got off the freeway to low 18's, then the next day running errands it was in the 17's. I've also calculated it twice and also get around 17.
Today we took a day trip up to Sedona, AZ. It's about a 4500ft elevation gain. At the bottom of the hill my average MPG was just over 17. Once at the top it was down to 16. After a 4'ish mile loop on an offroad trail, Broken Arrow, it was just over 15. By the time I got home I was in the low 16's and the tank average was 17. Seems odd the tank average was more. We filled up at the bottom of the hill before going to Sedona. Driving up to and back from Sedona the transmission does shift A LOT!
I drove at 75-80MPH for most of the time and did not use cruise control. Coming back there was a good headwind. It would sometimes shift on a slight down hill to maintain speed. I assume since 6th is so low all the shifting is normal, just takes some getting used too.
Sure would be nice if this motor had more torque! I also noticed a strange air noise at freeway speeds in windy conditions. At times the wind would catch the door seal area just right and make what sounded like a Kazoo (kids instrument).
The hood still seems long! Makes it really hard to see upcoming obstacles. I do not like this but there isn't much I can do about it. In 4 low the gearing seems taller than my previous 1st gen however it has been a while since I used 4L in the 1st gen, which had a manual transmission.
In the 2016 (auto trans) in 4L going down hill I have to use the brakes much more. Using crawl control makes for a much smoother assent in bumpy conditions. Crawl control works incredibly well however it is noisy. One section in the trail I engaged CC for a small assent. There was a hiker sitting on a rock about 100 yards away. As I started down she quickly looked over at us and she must have been thinking, "What the hell is wrong with that truck!" It was almost comical as she did a few double takes looking at us.
See the video below going down 'Devils Staircase' and notice how loud CC is! The BFG KO2's work great on and off road. No rubbing at all offroad. On road they do ride stiffer than the OEM tires. I drug the hitch a few times and scraped the exhaust that hangs below the transfer case once. One obstacle I stopped to take a few photo's. I ended up backing out of it because if I continued I may have taken out the exhaust and rocker panels.
I for sure need rock sliders and I am trying to talk myself out of a lift. Seems to be a loosing battle The truck worked very well offroad! The scenery is Sedona is amazing and even better once you're off the beaten path. Pictures and a video of the crawl control: Ended up backing off of this one. Exhaust and rocker panels were to close for comfort! ----------------------------------------------------------------------------------------- 10-10-15 I added a Tacoma bed mat that I got from .
Keeps things in place much better and quiets things down since stuff in the bed does not slide around on the composite bed. Received a phone mount from ProClip USA that I will hard wire to the truck. Will use a suction cup and place it next to the drivers side A-pillar. Was the only spot that I figured wouldn't interfere with any of the controls on the dash. Will see how it works out once I get it installed.
Met with Brandon at . He is going to make me some bolt on sliders. These sliders will bolt to the frame and not the cab like the other ones he makes. It will be a few weeks due to my work schedule. Did a day trip to Table Mesa, AZ area.
In a previous update I had mentioned how while in 4L that the gearing was not near as low as my 1st gen. Turns out I was in a higher gear while in 4L than I expected.
I figured that while going very slow the trans would stay in 1st gear. I was more than likely in 3rd or 4th. Damn auto's! For this trip I put the trans in manual shift mode and while in 1st gear it was much better going down hills. Also while trying to go up a small hill (as seen in pic's below) I found that even with the gas pedal massed to the floor it would limit my RPM to the point of almost stalling. I had to back down and hit it again. said it was the A-Trac kicking in.
It was not a good thing! Guess I need to mess with the settings more to disable this or find a work around. Or maybe engage Terrain Select. The truck did extremely well today. We went up some long steep rocky hills and it took it with no issues. Even got some mud on it for the 1st time.
Few pic's courtesy of RPS1030: This is the hill I had to try twice due to the truck limiting my power. Same small hill behind the truck on the passenger side. The hill with the hole where the side view mirror is point too: Few of my pic's: --------------------------------------------------------------------------------------- 8-28-15 As briefly mentioned before the dealer deemed the e-locker solenoid bad and its' been on order for 2-3 weeks. No parts available last I heard. It was having intermittent locking issues.
Hopefully this gets resolved soon. I 1st noticed it having a hard time locking in on this hill. Left me in kind of a tough spot! Of course it locked in right after I finally made it up then it was intermittent at other times even when turning the wheel or rocking the truck back and forth. I added LED interior lights as well as back up lights. Wet Okole seat covers will be installed soon! Ordered Husky Weatherbeater floor mats for the front. ---SLIDERS--- I was finally able to meet up with Brandon at Avid offroad for the frame mounted bolt on sliders.
They fit very well! I had him set them inward about a inch more than his previous sliders and up another 5 degrees for a more snug fit to the body and to avoid them hitting my leg as much when getting in the truck. These small changes make them a little harder to use as a step but at still usable. The front of the sliders are extremely close to the cab mounts however this is not an issue. The sliders are secured to the frame with grade 8 equivalent metric bolts with backing plates on the backside of the frame.
Most of the frame is 'C' channel however the front part of the frame is boxed. Two of the mounting bolts and back plates need to be put in the boxed section of the frame on both driver and passenger side.
Brandon welded the nuts to these 4 backing plates. The passenger side is easy to get your hand in there to hold the backing plates in place when installing the bolt from the other side. The drivers side is a bit more of a challenge due to 2 fuel or brake lines and a bracket being in the way. Brandon removed the bolt holding the bracket in place and was able to pull in back far enough to get the blacking plates in there. Also towards the back of the frame these same fuel or brake lines need to be slightly moved to get the nut and backing plate in place.
These lines will touch the nuts once in place and while it shouldn't be an issue with rubbing you may want to either slightly bend the lines or add a piece of fuel line over them for better protection.
These sliders are well-built and very heavy duty. They will support the weight of the truck as shown in the photo's. With the weight of the truck on one slider they flexed upward about ¾". I had 2 brackets on each slider plate added for future skid pate anchor points.
Here they are shown supporting the weight of the truck. The rear tire is off the ground: Photo while being installed: How they look: Misc detail shots. Couple of the backing plates before paint: 2 of the lines we slightly bend to prevent rubbing on the nut towards the rear of the frame on the drivers side: Same lines a few inches in front of the above photo: This is the brackets that needs to be unbolted and pulled slightly back to get the backing plates in place: Gussets on each outward tube: This (usually has a black cover over it) needs to be removed before installing the slider on the passenger side: Just a couple bolts holding the sliders in place.
Also shown are brackets I wanted added for future skid plate anchor points.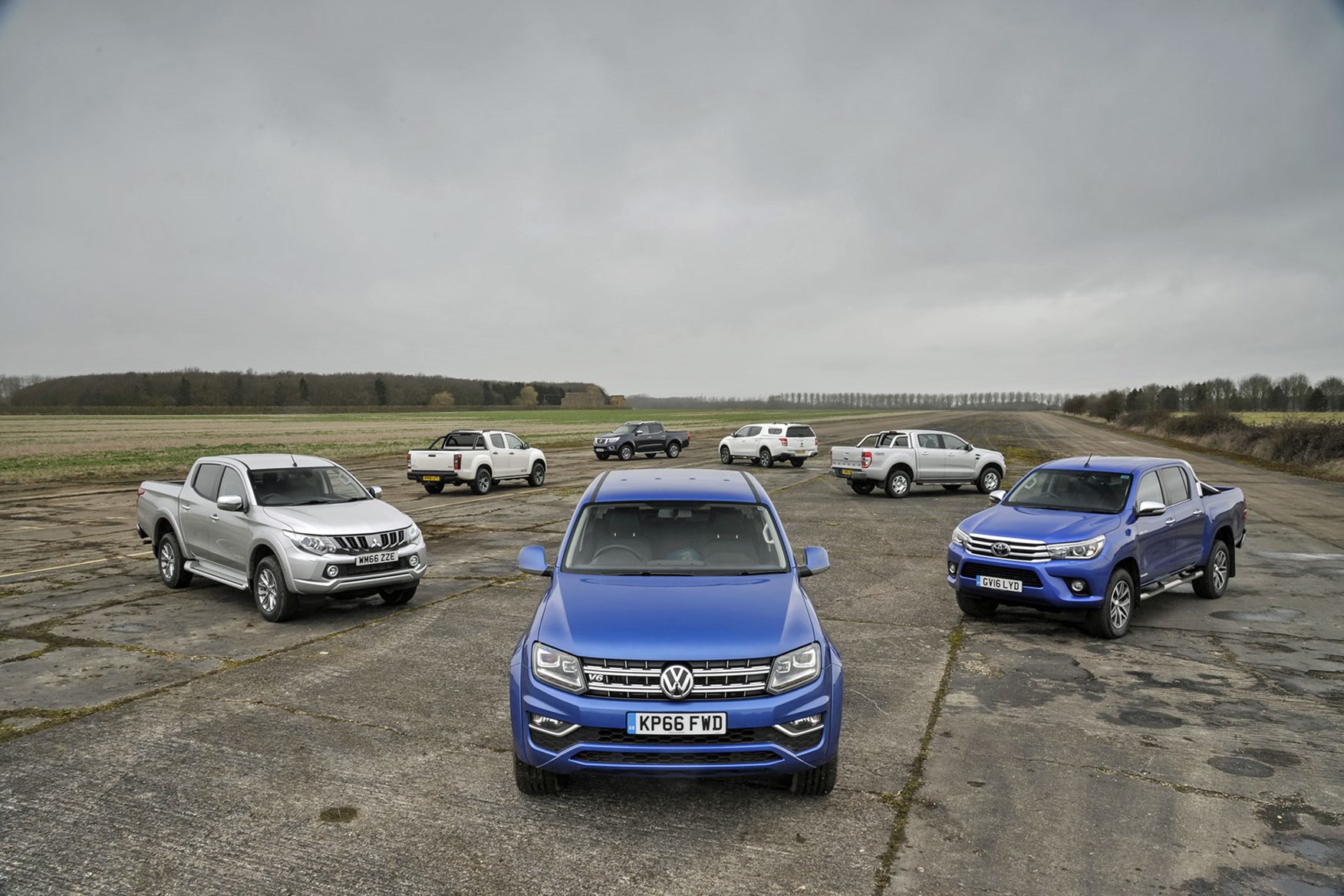 Toyota practically owns the midsize truck segment – half the midsize trucks sold in the U.S. are Tacomas. It's no wonder why. The Tacoma has a solid reputation based on excellent capability, reliability and an inherent tough-as-nails demeanor. Yet new rivals have been introduced in this once-stagnant segment, and now the Tacoma faces tough competition from the refined Chevy Colorado and GMC Canyon, as well as the Nissan Frontier.
For 2016, Toyota has built upon what Tacoma fans like about the truck, while improving key features like fuel efficiency, noise levels in the cab, and overall refinement. It all comes to market wrapped in bold, attractive new styling. We drove a 2016 Toyota Tacoma V6 Double Cab, backed by the all-new 6-speed automatic transmission.
The new drivetrain offers more power while also improving fuel economy. Acceleration is strong and steady, and while mashing the throttle won't snap your head back, there is a clear improvement in power over the 2015 model. Changes to the suspension plus tweaks to the frame make the 2016 Tacoma feel more planted and more stable on-road. Handling feels better, and the ride is comfortable and compliant. The brakes, still discs in front and drums in the rear, feel confident and linear.
The cabin is much quieter, and has a fresh new look. However, whether you opt for the SR, SR5, TRD Sport, TRD Off-Road or Limited, you will not be getting power seats – they are unavailable. Off-road, the new Tacoma is tough and highly capable, and the optional Crawl Control and Multi-Terrain Select make trail adventures a snap. OFF-ROAD WIZARDRY With Crawl Control, with the truck in low range, you set the system's speed, and it manages acceleration and braking.
All you need to focus on is steering. Multi-Terrain Select automatically matches the type of ground you want to cover (snow, ruts, etc.) to the proper transmission, throttle and brake settings. CLEVER STORAGE Hidden spots underneath the back seats serve as good places to stow small items you'd rather keep out of view. If you want a flat cargo area in the cabin, fold down the rear seats.
The seatbacks are flat and covered in plastic, creating a handy shelf. Vehicle Details The Tacoma gets an all-new modern refined interior for 2016, with new, high-quality materials, new seats (and a new seating position) and a bevy of cool available features. Items like push-button start and a moonroof option are segment firsts.
There's also a handy multi-information display, where you can look at fuel economy, outside temperature, and even off-road info, such as the trail mode the Tacoma is in and the angle the Tacoma is at when on a steep hill. The new Tacoma also comes with a new version of Entune, the connectivity and entertainment control center, and Qi wireless charging.
While you can tell this is still a Tacoma, new styling cues like LED daytime running lights and an exterior design inspired by Toyota's off-road race history set it apart from past trucks. There are five trim levels – SR, SR5, TRD Sport, TRD Off-Road and Limited – each of which gets different front-end styling. The bed is still composite-lined and contains two useful storage bins, but is now deeper so it can carry more cargo.
The tailgate is damped for easier opening and locks for added security. A 3-piece hard tonneau cover is available for the first time. Standard equipment includes a rearview camera, a basic version of Entune connectivity, an automatic limited-slip differential, eight airbags, a lockable tailgate, adjustable tie-down cleats in the bed, 16-inch wheels, and a tilt/telescoping steering wheel. All new Tacomas come with rear drum brakes (rear disc brakes are not offered on any trim level) and manually adjusted seats (no Tacoma is available with power seats).
One exclusive on all 2016 Tacoma trucks, however, is a mount for a GoPro camera. The 2016 Toyota Tacoma is available with equipment that adds to the truck's off-road prowess, as well as features that highlight the higher level of refinement of the truck for 2016. On the tough-truck side of the list are Multi-Terrain Select and Crawl Control, a hard tonneau cover, and helpful items like rear cross-traffic alert, rear parking assist, and blind-spot monitoring.
Creature comforts include push-button start with Smart Key, Qi wireless charging, a tilt-and-slide moonroof, leather seats, Entune with a full App suite, a JBL sound system, and heated seats. The Tacoma comes with either an inline-4 or a V6. The 4-cylinder is the same as it was last year, and is less expensive than the V6, but the V6 has significantly more power (and more towing capacity) while also having fuel economy that's similar to – or in one case, better than – that of the 4-cylinder.
You can get either engine with the Access Cab (extended cab) or Double Cab (4-door) models, but if you want a manual transmission, that's only offered in the 4-wheel-drive trucks. 2.7-liter inline-4 159 horsepower @ 5,200 rpm 180 lb-ft of torque @ 3,800 rpm EPA city/highway fuel economy (estimated): 19/23 mpg (2-wheel drive automatic), 19/22 mpg (4-wheel drive, automatic), 19/21 mpg (4-wheel drive, manual) 3.5-liter V6 278 horsepower @ 6,000 rpm 265 lb-ft of torque @ 4,600 rpm EPA city/highway fuel economy (estimated): 19/24 mpg (2-wheel drive automatic), 18/23 mpg (4-wheel drive, automatic), 17/21 mpg (4-wheel drive, manual) Pricing for the 2016 Toyota Tacoma starts just over $24,200 for the SR Access Cab with the 4-cylinder engine.
For a 4-wheel-drive Limited Double Cab with the V6, the price starts at about $38,800. While the base price is higher than that of the Nissan Frontier, Chevrolet Colorado and GMC Canyon, the new Tacoma comes with a lot of impressive standard equipment. Pricing of its higher trim levels falls in line with the price of competitors' trucks.
And Toyotas are the gold standard when it comes to resale value.
Top 5 Great Trucks Nobody Buys: Surprising Overlooked Pickup Truck Gems
Best double cab pickup 2016 uk
Rating: 9,5/10

1626

reviews