David DeAngelo, author of Double Your Dating, is a leading advisor to men on the subjects of Dating and Attraction. An expert in psychology, communication,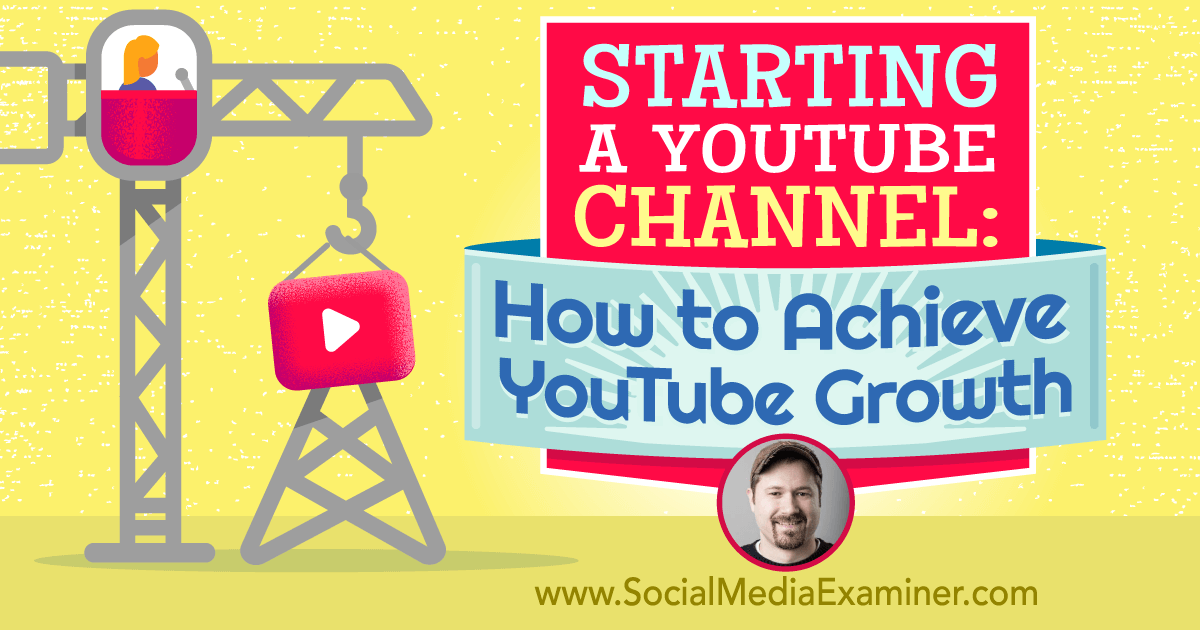 Why would you pay for the service of an expensive dating agency when there are field experts willing to share their secrets for free? YouTube hosts several quality channels where the creators speak about their relationship and dating experiences and give advice to their audience. These short little snack-sized videos offer insight to the dating world in an edifying manner, and you can learn how to improve yourself on your own.
Dating channels have a quite diverse landscape, providing guidance for guys and girls alike. We've selected five of our favorites from the top dating YouTube channels.
Kama TV , or Kamalifestyles TV, is a channel featuring several dating coaches. They approach the coaching formula a bit differently: instead of straight up pushing the facts in your face, they would rather show you the point. Some videos are street interviews with random passersby while in others the dating coach goes out to the field to "hunt", effectively showing how to initiate a kiss with a girl you just met or how to approach an attractive stranger.
Shallon Lester is a dating expert determined to answer all the lingering questions her fellow gals may have. Her channel brings new material to the table each Friday, with topics covering dating, relationship, sex and even lifestyle. Shallon aims to be personal with her audience, always sharing her personal experiences to underline her point.
This is further shown in her videos, which mainly revolve around tips for common issues every girl encounters.
The Wing Girls Being the self-appointed "Best Female Comedy Duo on YouTube", actually consists of a crazy crew crafting funny videos about relationships, social media, and girls vs. boys stuff. Just imagine CollegeHumor if it fixated on dating. But humor is just the flavor to lure you in, since you'll also find more serious stuff involving actual dating advice, or tips on how to catch your dream girl or dream boy. Psychology Hacker This approaches success from a scientific standpoint, utilizing brain chemicals to make men better daters and skyrocket their romantic career.
Despite their philosophy, the creators post short and easy to comprehend videos discussing current topics, often serving with useful tips and advice. Not strictly speaking a full-on dating advice channel, but definitely worth checking out if your brain needs a healthy meal. Tripp Advice is a dating coach on his own right. Once a normal but unpopular guy, he eventually learned the ins and outs of attracting women of the highest caliber and now shares his insights with his viewers.
He has built up his topics from the ground, covering aspects such as kissing your girl for the first time, attracting and approaching women, and he even landed some interviews with beautiful models so that the fairer sex can present their side of the story as well.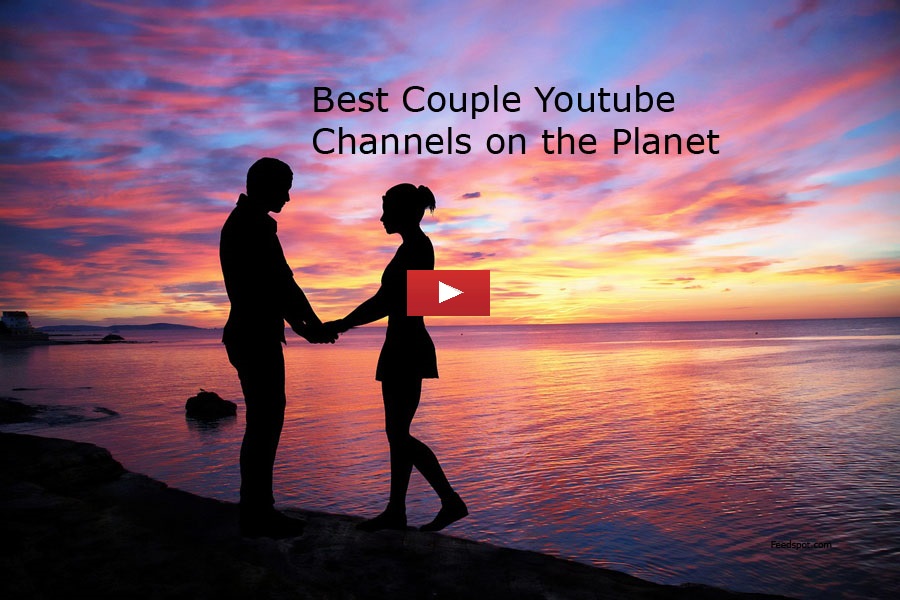 best dating relationship advice youtube channels - Best YouTube Relationship Advices Channels


YouTube is sometimes seen as the biggest time suck on the Web. After all, you can go to watch one 30-second cat video and find yourself watching something completely unrelated two hours later.
Why not use the powers of YouTube for good and actually do something good – like enhance your dating ability. These 13 vloggers will teach you the ins, outs, ups and downs of sex, dating and relationships.
Through wisdom and humor, they'll teach you how to win the love of your life (or at least how to spend your time better on the Internet). Bragging Rights: more than 200 videos Jenna Marbles, as she is often called, makes YouTube videos for a living.
She puts her bachelor's in psychology to good use in analyzing the differences between guys and girls and how we can use those differences to our advantage. She'll also teach you how to trick people into thinking you're good looking – a useful tip for when you want to meet a new person! Her wit and honesty will keep you entertained for hours. Social Clout: 3,441,830 Twitter followers; 2,155,180+ Facebook likes YouTube Channel: Twitter Handle: Bragging Rights: proof any guy can attract women This trio wants to show guys they all have what it takes to get the girl of their dreams.
Their vlog consists of them answering your questions, using pickup lines to get phone numbers and interviewing women to show their perspective on things. Their videos will not only get you more confidence, but they'll get you more girls as well. These three are definitely ones to watch! Social Clout: 301,345+ Facebook likes; 176,275+ Twitter followers YouTube Channel: Twitter Handle: Bragging Rights: vlog has more than 130 million views Have you ever wanted dating advice from the Kardashians?
Or wondered what to say after kissing? The Wing Girls Jet and Star bring a mix of hilarious sketches and solid advice to their vlog, teaching you what you need to know about dating in a way that makes it fun. Dating tips, hooking up advice and how to kiss are just a few of their playlists. You won't be able to stop watching them! Social Clout: 34,240+ Twitter followers; 14,275+ Facebook likes YouTube Channel: Twitter Handle: Bragging Rights: the on-camera dating and life coach to Tristan Couveras An expert with relationships, Battista keeps her vlog well-stocked with the tips and scripts you need to date with dignity.
Her segment "The Dating Den" shows women what men think and do when they're interested, and she also creates videos to offer advice and answer questions. The vlog also offers testaments from clients to the impact of the things you'll learn from her. Be sure to check her out.
Social Clout: 28,960+ Twitter followers; 3,660+ Facebook likes YouTube Channel: Twitter Handle: Bragging Rights: a life and peak performance coach Wayne knows life is composed of relationships. When you understand how they work, you'll have it made. That's why he coaches you on all of the facets of them, particularly romantic ones.
His videos teach you to communicate effectively and interpret body language, as well as many other tips and tricks. He'll help you flourish to your full potential and be the best version of yourself. Social Clout: 26,215+ Twitter followers; 9,630+ Facebook likes YouTube Channel: Twitter Handle: Bragging Rights: "The Man's Secret Weapon" Good guys get the edge when they learn from Wing.
As a woman, she provides men with the knowledge they need to attract, date and get any girl they want. Her vlog covers topics like how to kiss a woman, how to date a stripper and everything else – she has an answer for everything.
You'll learn how to snag the woman of your dreams when you have this girl as your wingwoman! Social Clout: 9,050+ Twitter followers; 2,650+ Facebook likes YouTube Channel: Twitter Handle: Bragging Rights: a regular columnist for AskMen If you think dating is a game, then Lyons will show you how to bend the rules. He will teach you to understand the principles of dating and attraction so you can make them work in your favor.
Wondering how to approach and talk to hot girls? You don't have to any longer. He addresses these concerns and more in countless videos. Once you know what you're doing, it'll be so easy to get the girl you want. Social Clout: 6,645+ Twitter followers; 2,505+ Facebook likes YouTube Channel: Twitter Handle: Bragging Rights: an internationally-acclaimed dating and relationship coach Some people flip houses, but Lorraine flips men.
She takes them from inexperienced and shy to confident and desirable. Her videos can help you transform, too. She gives examples of things you're doing wrong, teaches lessons about dating from relatable subjects and offers other tips and tricks. She's called "Ms. Hitch" because she's great at what she does. You'll learn that soon. Social Clout: 4,985+ Twitter followers; 520+ Facebook likes YouTube Channel: Twitter Handle: Bragging Rights: a variety of interviews Tripp is a dating coach who overcame his own unsuccessful attempts at dating.
He now helps people gain skills in dating, attracting, flirting, gaining confidence and avoiding the friend zone. He posts new videos every week so you can discover all there is to know about getting the girl. He wants you to be in control of your dating life, and his videos will teach you how to do just that. Social Clout: 2,605+ Facebook likes; 2,180+ Twitter followers YouTube Channel: Twitter Handle: Bragging Rights: "It Girl Dating and Confidence-Boosting Coach" on MTV's "MADE" This girl will tell you love is not dictated by rules.
It's controlled by the heart. House offers a way to find the right person right now with no games involved. Both her blog and vlog are filled with awesome advice on everything from gaining confidence to getting over a breakup.
Say screw the rules, and she'll show you how to succeed in a love that's passionate and real – not just safe. Social Clout: 2,260+ Facebook likes; 680+ Twitter followers YouTube Channel: Twitter Handle: Bragging Rights: a dating sociologist and expert If you want to date a woman, get dating advice from a woman. Xu understands marriage isn't the end goal for everyone, so instead she focuses on enhancing the experience of being single.
She helps men through her vlog by sharing the "best practices" she has observed, offering pickup tricks and answering dating questions. She has different playlists so you can find whatever you need to know. Social Clout: 1,230+ Twitter followers; 265+ Facebook likes YouTube Channel: Twitter Handle: Bragging Rights: the founder and head coach at Core Evolve With a passion and purpose to develop your social and dating skills, Valmont has helped hundreds of men improve their ability to meet and talk to women.
He stocks his vlog with quick dating tips, as well as different ways to approach women. These numerous videos will enable you to free your mind and really focus on communicating with members of the opposite sex.
Social Clout: 1,160+ Facebook likes; 365+ Twitter followers YouTube Channel: Twitter Handle: Bragging Rights: has honed his talents for years Interacting with someone is the key to attracting them – just ask Berba.
As someone who once thought he had to wait for women to approach him, he discovered how to pick women up by conversing with them. He shares those abilities through his vlog, where you can watch him transform his students, demonstrate his tactics and interview dating and life coaches for the best advice possible. Social Clout: 260+ Facebook likes; 190+ Twitter followers YouTube Channel: Twitter Handle: Photo source: dealkarma.org About The Author As the editor-in-chief of DatingAdvice.com, I oversee content strategy, social media engagement, and media opportunities.
When I'm not writing about cheese or my 20-year love affair with Leonardo DiCaprio, I'm listening to The Beatles, watching Harry Potter reruns (I'm a proud Slytherin!), or drinking IPAs. Disclaimer: Great efforts are made to maintain reliable data on all offers presented.
However, this data is provided without warranty. Users should always check the offer provider's official website for current terms and details. Our site receives compensation from many of the offers listed on the site. Along with key review factors, this compensation may impact how and where products appear across the site (including, for example, the order in which they appear).
Our site does not include the entire universe of available offers. Editorial opinions expressed on the site are strictly our own and are not provided, endorsed, or approved by advertisers.
It may seem like is hard to come by, but maybe that is because you are not seeking out advice from the right people. Your friends and family are great, but maybe they aren't the best ones to turn to when you need some honest advice.
How about turning to YouTube for some extra help? Check out the top relationship expert YouTube channels to find the best dating and relationship advice out there on the internet. Whether you are single and looking for someone new or are searching for ways to keep your current relationship alive, these accounts have been there, done that – and they only have one goal: to help you form stronger relationships no matter who you are with.
1. Tripp believes forming strong relationships should be about instead of about casual dating and one night stands. He is a dating and relationships coach in Los Angeles, hosts a podcast and publishes videos to help men who are shy and who lack confidence to connect with women and form strong bonds that will last.
Topics in his "Dating Advice for Men" series include how to keep a girl interested in you, when to say 'I love you' and how to subtly flirt with a girl.
2. The Wing Girls are a comedy duo that have figured out how to brilliantly combine comedy sketches with dating advice. Rather than give straight up, direct to camera advice, they produce sketches that exaggerate some of the best and worst things you can do while in a relationship with your significant other.
Relationship advice is not always easy to give, but add in a little humor and it becomes much easier to process. 3. Adam LoDolce is a professional dating coach who gives relationship advice to both men and women, in order to help both genders effectively connect with one another to improve their relationships. His advice is quick and straightforward, meaning you will not have to sit through extremely long videos to wait for him to get to the main point of the message he is trying to get across to his audience.
4. Kong, Jessie and friends make up Simple Pickup, one of YouTube's top dating and relationship hubs. These guys know how to take awkward topics and turn them into hilarious pieces of advice. They offer tips on dating, pickup and more for guys who are looking for relationships. Also keep an eye out for their popular and entertaining "social experiments." 5. Hayley Quinn is not only a professional dating coach, but a professional matchmaker as well.
This means she knows what makes two people compatible with one another, and she uses this knowledge to both her advantage and yours. Communication is key, she believes, and so is making honest connections with other people, even if it doesn't appear on the surface that the two of you have anything in common. Her advice is simple, trustworthy and actually works. 6. Laurel House is the host of the Screwing the Rules of Dating YouTube channel and author of the book of the same name. She gives honest and relatable dating advice you might not have heard before.
Her tips cover a wide range of topics, everything from getting over an ex to why you should never look for the perfect soul mate to first questions you should always ask on a date with someone new. 7. Emily Hartridge publishes videos on a wide range of topics, but her most frequent and popular videos revolve around dating and relationships.
She has hosted her own documentary, collaborated with other YouTubers and is most famous for her "10 Reasons Why …" dating advice series. This series involves Hartridge giving dating advice with a relatable, humorous spin to it. She has been featured frequently on The Daily Mail and The Huffington Post. 8. Alex Coulson knows how easy it is to when trying to form strong and long lasting relationships in life.
He makes an effort in his videos to point out and correct many of the common mistakes people make in relationships and things they can do to improve their dating lives. He also focuses on getting women's perspectives on what is attractive, how to approach the opposite sex and how to be datable. His approach to relationships is casual and helpful, which is a great format and tone for those who are nervous about dating and need some reassurance that it is not as impossible as it might seem.
9. Unlike most other relationship experts on YouTube, Adam Lyons takes a bit more serious and scientific approach to how relationships work. For example, his channel's featured video, "," uses a little bit of psychology and sociology to explain how our sensitivity to patterns can help shy single people gather up the courage to approach people they are interested in, making it more likely they will become romantically involved.
10. Single in Stilettos features interviews with top relationship experts, matchmakers and dating coaches to bring you the best relationship advice. New episodes premiere every few weeks on the channel and feature topics such as how to find real love for women over 40, signs he is not interested in you, how to approach a man without seeming desperate and many, many more. Because advice comes from many different experts each new video, you can be sure you are getting different viewpoints on topics and can see circumstances from a variety of perspectives.
These relationship experts understand that knowing the right things to do in a relationship can be confusing and at times overwhelming, too. They use their own personal experiences and share advice from other experts as well to help you form and maintain better relationships. Some of their advice can even be applied to non romantic relationships as well. That is the beauty of receiving free advice from strangers: you have the luxury of using it in any way you choose.
• •
Relationship coach shares his top dating tips to get noticed
Best dating relationship advice youtube channels
Rating: 6,6/10

1494

reviews