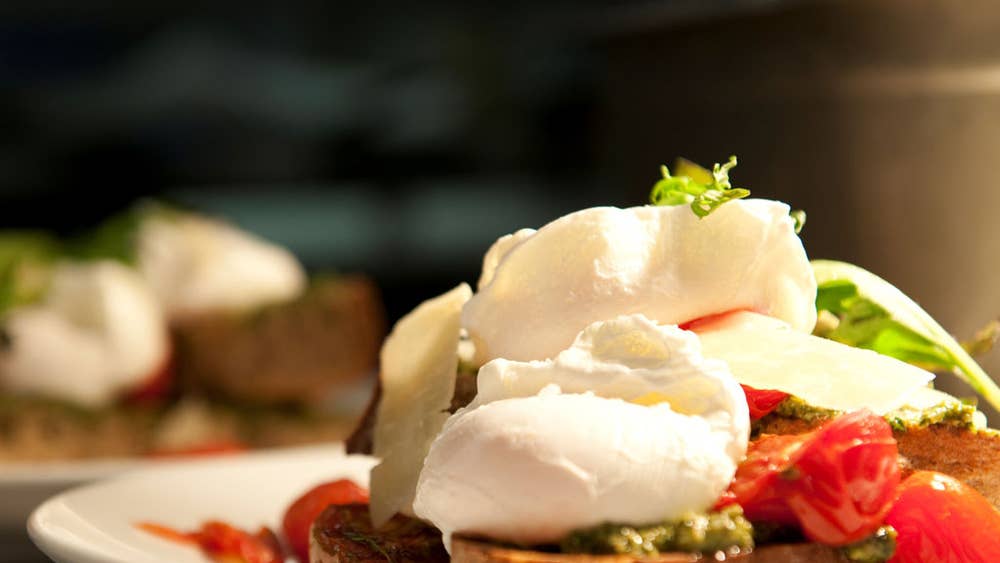 South Perth is another good area to stay in Perth. Here, you can you can find the Perth Zoo, plenty of restaurants, and the best night view of Perth, while still just a short ferry ride away from the CBD. Finding available parking is less of an issue in South Perth, and it can often be free at your hotel East Perth is more of a residential area with parkland, galleries, many places to eat and drink. It is great for a bike ride or a stroll along the Swan River. Both areas can get you to the CBD and all the sightseeing places quickly. Check out these amazing hotels in Burswood: Crown Metropol Perth. Crown Promenade Perth. Crown Towers Perth. And some excellent options in East Perth: Pan Pacific Perth. Fraser Suites Perth. Quest East Perth. Subiaco.
Central Business District, Northbridge or maybe West Perth? Where to stay in Perth is probably the first question that comes to your mind when you decide to visit the city. While Perth is quite spread out on the sides of the Swan River, it has a few neighbourhoods that are just perfect for sightseeing and exploring the city.
To make it easier for you to decide where to stay in Perth, we have put together this list of the best areas to stay in the city.
Where to stay in Perth: Top 3 areas 1. Central Business District This is the best area to stay in Perth, especially for first time visitors or those who are in the city for just a few days.
Staying in the Central Business District, you are close to everything. CBD has the best connections for public , just hop on a to travel around Perth and its suburbs. The tour buses often leave from particular points in the CBD, so if you are planning to join any group , it is better to stay in this area. This area has a huge amount of – you can visit art galleries, museums and architectural buildings; you can shop at many of the best stores in the city; and dine at amazing restaurants.
Most of the city sightseeing can be done on foot. Kings Park, Perth Bell Tower, Barracks Archway, Perth Mint, Burswood Entertainment Complex, Swan River and Perth Cultural Centre – all these places can be easily reached from the CBD. Murray Street is the place to go for drinks and food, it caters to everyone's tastes and preferences. Here you can find Murray Street Mall, which is a great place for shopping and entertainment. If you are interested in boutique shops and fancy brands like Louis Vuitton and Gucci, head to King Street.
To see the charms of Perth, take a stroll along Riverside Drive and enjoy magnificent views. Here are the hotels we recommend in the CBD: 2. Northbridge Photo credit: / Northbridge is a small multi-ethnic and trendy area located just next to the CBD. It is famous for its nightlife, containing many of the best clubs and bars in the city.
Because so many nationalities live in Northbridge, this area has developed a wide range of ethnic and international cuisine options. Come here for a good meal and a relaxing evening.
When considering where to stay in Perth, Northbridge is one of the best options. Best stays in Northbridge: 3. West Perth Photo credit: / This area is a wealthy part of the city with high residential and office buildings. Among the highlights of things to see – Solidarity Park, the Parliament House and Perth Observatory. Check out Hay Street, Harbour Town and City West complex if you can spare time for a day of great shopping.
To enjoy the variety of delicious food and drinks, Hay Street is the best. Take a look at these hotels located in West Perth: Other areas to stay in Perth If you are still unsure where to stay in Perth, here is the brief overview of other areas in Perth that you might want to consider.
South Perth Photo credit: / South Perth is another good area to stay in Perth. Here, you can you can find the Perth Zoo, plenty of restaurants, and the best night view of Perth, while still just a short ferry ride away from the CBD. Finding available parking is less of an issue in South Perth, and it can often be free at your hotel. Check out best hotels in South Perth: These two areas are located on the opposite sides of the Swan River.
In Burswood, you can find public golf courses, entertainment complexes, casinos, picturesque gardens, and fabulous accommodation options.
East Perth is more of a residential area with parkland, galleries, many places to eat and drink. It is great for a bike ride or a stroll along the Swan River. Both areas can get you to the CBD and all the sightseeing places quickly. Check out these amazing hotels in Burswood: Subiaco Next to West Perth, there is an area called Subiaco.
A stylish and cosmopolitan district that is full of designer's shops, beauty salons, boutiques, galleries, bars and pubs, restaurants and coffee havens. The most attractive area here is around Rokeby Road and Hay Street. On the Rokeby Road, you can find a farmers market and can pick up fresh local produce. Best accommodation options in Subiaco: Fremantle Photo credit: / Fremantle is definitely the place to learn about history and culture of the region.
Named "Freo" by locals, this port town has a special bohemian vibe with lots of unusual cafes, restaurants, bars, live music scene, workshops and handmade souvenir places. If this is not your first time in Perth, why not to stay in Fremantle for awhile?
Here are the recommended hotels in Fremantle: Conclusion Perth city offers a fascinating mix of cosmopolitan perks and nature's beauty. There are plenty of options when choosing where to stay in Perth.
But to explore it all, it is best to choose the Central Business District, especially if you are a first time visitor. Other good options to consider are Northbridge and West Perth. Share your opinion right below in the comments section. All efforts have been made to verify the accuracy of this information. Due to the ever-changing nature of tourist information, some information on this website may be out of date.
We take no resopnsibility for any losses incured through inaccurate information. | We are paid a commission for referring visitors some of the websites linked from this website. | Some of the content on this website is not original content has been repurposed from previous versions of this website. If you are the copyright holder of this content and would like accurate attribution, please .
Copyright © 2018 · All Rights Reserved · Perth Tourist Centre
best perth dating places to eat east village - East Village Perth (@eastvillageperth) • Instagram photos and videos


The East Village is consistently one of New York's best neighborhoods for dining out. It's completely packed with restaurants, including some old hangers-on from the area's Eastern European and punk-rock pasts, and many more catering to today's younger crowd. You'll find just about everything here: It's where the ramen craze started and where David Chang built his Momofuku empire, but it's also where you can get anything from the city's best bacon-wrapped hot dog to the best veggie burger.
Since we know it can be overwhelming to navigate them all, here are our favorite 20. Best Italian-New American: 403 E 12th Street Chef Marco Canora's seasonal Italian restaurant has become a neighborhood institution in the 14 years since it opened. It's the kind of warm, reliable place that's equally great for first dates or dinner with your parents, and Canora recently updated the menu to include more healthful whole grains and vegetables alongside high-quality meats, so that the food feels as fresh as ever.
Best restaurant-turned-global-empire: 171 1st Avenue Thirteen years ago, David Chang opened Momofuku Noodle Bar: a tiny, hip ramen spot that took a little while to take off. But when it took off, it really took off. Not only do people still line up for its ramen and iconic pork buns, it's also transformed into an enormous and diverse empire.
Chang has restaurants all over the world now, but the East Village still contains all the best the Momofuku has to offer, from fried chicken sandwiches at to cereal milk at to bo ssam at -- not to mention the original, still-excellent noodles at Noodle Bar. Best tapas: 107 1st Avenue Huertas is a warm, laid-back spot where the homemade vermouth flows freely, and the Basque-style food is always delicious. You can keep it light with Spanish conservas (canned seafood) and two-bite pintxos like chorizo pate, throw in some larger shared dishes like skirt steak with piquillo peppers, or go all-in on a family-style eight to 10 course meal of the chef's choosing.
Just try not to miss happy hour from 5:30-7pm, when wines are $5, beers are $4, and a few other drink specials are $3 at the bar. Best burger: 277 E 10th Street The Sebastian's Steakhouse Burger at the Brindle Room is often declared one of the , and for good reason. Made from a blend of ground beef, fatty deckle, and dry-aged steak trimmings, the patty is rich and funky, best when seared to a juicy medium rare. It comes topped simply with caramelized onions and American cheese, and at $17, it's pretty reasonably priced for a dry-aged burger in New York.
Best hot dogs: 113 St Marks Place Bacon-wrapped, deep-fried hot dogs. That is pretty much all you need to know about Crif Dogs, the basement-level spot on St. Marks that has been feeding the tipsy masses some of New York's finest dogs since 2001. Ideally, get one in the form of the Spicy Redneck, topped with chili, cole slaw, and jalapeños, or the Good Morning, which adds a fried egg and American cheese to make a kind of hot dog-ified breakfast sandwich.
Best schnitzel: 102 Avenue C This rustic Austrian restaurant, which looks like the inside of some old European barn, does a perfect, classic pork schnitzel. It's thin and crisp and golden, practically the size of the plate, and comes with two small dishes of German potato salad and creamy cucumber salad. Best tacos: 132 St Marks Place The most casual of Chef Alex Stupak's small modern Mexican empire is really more of a bar than a restaurant, with a taco counter stuck at the back.
But that doesn't mean the tacos aren't stellar, from the house-made tortillas to fillings that range from the traditional crispy, fatty al pastor to the less traditional cheeseburger.
Just make sure to hit up the self-serve salsa station. Best pasta: 88 2nd Avenue So much about this beloved neighborhood staple is sweet and grandmotherly, from the picket fence out front to the tables wrapped in floral prints. The same goes for the pasta, assuming your grandmother is an Italian nonna who makes her plump, tender tortellini by hand and cooks a mean ragu.
Best sandwich: 189 Avenue A This sandwich shop/grocery store offshoot of (another EV staple) specializes in smoked meats, wacky fermented condiments, and all-around delicious sandwiches.
The pastrami sandwich, made with buttermilk fermented cucumbers, anchovy mustard, and thick slices of tender pastrami, is the most popular, but if you like smoked fish, don't be afraid to try the house-smoked eel sandwich -- it's something you won't find anywhere else in the city. Best pizza: 349 E 12th Street Motorino makes some of the best Neapolitan pies in the city, with a chewy, nicely charred crust and an ideal balance of melty toppings to puffy edges.
Not to mention the fact that the Brussels sprout pizza -- topped with mozzarella, smokey pancetta, crispy-edged Brussels sprout leaves, and a dusting of pecorino -- has converted many a Brussels hater. Best vegetarian (and sometimes vegan): 430 E 9th Street There's no other vegetarian restaurant -- and maybe no other restaurant period -- like Superiority Burger.
It's tiny, irreverent, creative, and every dish packs in more flavor than you'd think $5 or $6 could buy. The veggie burger is one of the best in New York, but everything else is equally on-point and often "accidentally vegan." Chef Brooks Headley was also the pastry chef at Del Posto for many years, so don't miss his gelato of the day. Best late-night: 144 2nd Avenue After a long night out in the sea of East Village bars, there's really just one place to go: Veselka. For decades this 24-hour Ukrainian diner has been helping ragged partiers soak up the alcohol with pierogies, pancakes, and borscht -- and it makes an equally good stop for those plagued with a hangover the next day.
Best Korean: 119 1st Avenue Don't come to Oiji expecting a raucous Korean BBQ spot. This hip, modern restaurant, helmed by a couple alums of Bouley and Gramercy Tavern, offers upscale-dining takes on Korean classics, like mackerel smoked with pine needles, truffle seafood broth with crispy rice, or slow-cooked baby octopus in a butter-gochujang sauce. It also is responsible for one of New York's biggest viral food sensations of 2015: , a hot, fresh take on a cult Korean snack.
Best ramen: 65 4th Avenue This Japanese import -- the chain's first international location -- arguably helped spark the ramen frenzy in New York when it opened here in 2008.
And it still draws long lines for those deep bowls of rich, silky tonkatsu broth and springy noodles topped with roast pork, soy eggs, and all the other accoutrements. Best sushi: 94 E 7th Street It's a lesser-known fact that the East Village is home to NYC's own Little Tokyo.
Japanese restaurants and businesses abound in the neighborhood, including this sleek, unmarked subterranean restaurant serving some of the most sophisticated Japanese cuisine in town. Reserve in advance to try the $120 kaiseki, a coursed meal of sushi and other small bites, but there's also an à la carte menu featuring pressed sushi, silky chawanmushi (steamed savory custard), perfect tempura, and more. Best Filipino: 201 1st Avenue Filipino food has been particularly in vogue recently, but Chef Miguel Trinidad has been serving his take on Pinoy classics for five years now.
Don't miss dishes like the Bicol Express, a flavor-packed plate of slow-roasted pork shoulder with coconut milk, shrimp paste, chilies, vegan longganisa, and bok choy, or the famous Chori Burger, a patty made with a blend of beef and longganisa, topped with spicy banana ketchup, Maggi aioli, and house-made pickles.
And if you're brave, start your dinner off with balut, the hard-boiled fertilized duck egg that is a Filipino delicacy. Best neighborhood restaurant: 54 E 1st Street Just try not to be totally charmed by Prune, Chef Gabrielle Hamilton's cozy little New York classic.
The food is rustic New American and often simple but astounding -- dishes include the likes of grilled pigeon with warm parsley vinaigrette, or cold green beans dressed with shallots and lemon zest.
Just be advised that brunch is usually nuts; dinner is when the locals go. Best Thai: 85 Avenue A This is not your average pad Thai-takeout joint. Like some of the other exciting to arrive in Manhattan and Brooklyn in the past five years, Somtum Der specializes in food from the Isan region of Thailand: tart papaya salads funky with fish sauce, and fiery, herbaceous larbs (minced meat salads).
The restaurant originated in Bangkok, and as a result, the dishes here are particularly bright and ferociously spicy. Best Sichuan: 90 3rd Avenue This Philadelphia chain with a cult following consistently attracts big crowds and long waits, but it's worth it for a plate of lip-numbing dry pepper chicken wings and bowl of slippery, spicy dan dan noodles.
Even if fiery, tingly Sichuan flavors aren't your thing, there are plenty of other great dishes on the menu, all given a spiciness rating of 1 to 10.
The East Village is one of the eclectic neighborhoods in New York. Need proof? Look at the best East Village restaurants, a melting pop of top-rate , nouveau and modern , not to mention the bulk of the Momofuku empire. From omakase sushi to comfort foods, here are the best restaurants to dine at in the East Village. RECOMMENDED: Full guide to the David Chang's 22-seat chef's counter is the most expensive restaurant of the Momofuku empire (and probably the best).
The ever-evolving menu has included creative numbers like a matcha-tea–dusted mille-feuille and a mackerel sabazushi. You never know what you're going to get, but we assure you that you're going to love it. Tiny, well-lit Prune is still as popular as it was the day it opened.
James Beard-award winning chef Gabrielle Hamilton sends out creative dishes like Manila clams with hominy and roasted suckling pig with pickled tomatoes. This is the area's go-to brunch spot, so beware: The wait for a table can stretch over an hour.
Skirting the small-plate trend, the hearty fare at this haunt is big, rich and flavorful. There is a small hearth in the restaurant, but the real warmth comes from the staff, which takes pains in helping you pick the right dish, and is equally interested in finding out afterward what you thought of it. The East Village's first real destination sushi bar remains one of the top spots in the neighborhood for pristine raw fish—and, with tables lined up under a blonde wood cocoon, among the coziest.
The best deal on a sushi splurge is still the chef's choice omakase, an ultra-generous platter of whatever's freshest that day. I nstantly craveable takes on Korean food is exactly what to expect at th is neoteric East Village nook. The ultimate Netflix-binge, couch-potato snack of honey-buttered chips comes with the highly-recommended option to add vanilla ice cream. Unlike the typical Korean BBQ joints in the city, Oiji serves up refined versions of traditional fare.
Noodle Bar made its bones taking the economic savior of college students everywhere—ramen noodles—and making them hot, offering an array of slurpable noodle soups that join tender meat or mushroom-stuffed buns and soft serve.
It's a great option for a late night snack if you end up looking for a nosh late at night. Named after the Middle Eastern spice blend, this Arabian-French bistro showcases Lebanese family recipes in a 46-seat restaurant, outfitted with burgundy banquettes, exposed-brick walls and a five-stool bar. Highlighting the flavors of the Levant and North Africa, feast on mezze and tableside shawarma as you enjoy a glass of Lebanese wine.
The crispy and cheesy Detroit-style pizza from the team behind the beloved Emily debuts in Manhattan. In addition to OG favorites, the new spot has two brand-new pies exclusive to this location.
The Emmyletta embraces the flavors of a muffaletta with mortadella, pepperoni and olive salad. The Curry Row is an ode to the bounty of Indian restaurants on neighboring 6th Street packs onions, cauliflower and achaar on the crust.
A throwback to the artsy East Village of decades past, this 24-hour Ukrainian diner is famous for such authentic savory grub as borscht, kielbasa and pierogi. There is no bad time to come in for a bite, just be aware there will be crowds of college students and downtown dwellers looking to do the same. This sleek outpost of a Japanese ramen chain is packed mostly with Nippon natives who queue up for a taste of their famous noodle soups.
Combinations of their flavorful broths with tender noodles and topping are nothing short of restoring bowls of comfort. Just come hungry: They don't let you take any leftovers home.
Il Buco's casual offshoot—one part winecentric restaurant (Vineria), one part gourmet food pantry (Alimentari)—pulls off the combo more elegantly. Though the fancy provisions are separated from the dining room by a wall of Modena vinegar barrels, the open kitchen's wood-burning aromas still consume every inch of the place.
Waiters hustle to noisy rock music in this 50-seat space from David Chang as diners sit at the crowded counter. Chefs create concoctions priced to sample, including the wonderfully fatty pork-belly steamed bun with hoisin sauce and cucumbers, and the lunchtime ssäm (Korean for "wrap"), which might be the finest burrito in the city. On a greenhouse-inspired patio with herbs, flowers, and vegetation hanging overhead from mismatched vintage planter—combined with the worn appearance of salvaged-barn-wood tables—conspire to create a homey atmosphere in which Chefs Eduard Frauneder ("Edi") and Wolfgang Ban ("the Wolf") revisit the flavors of their native Austria at this neighborhood tavern.
Drawing on the Carolinas (mustard and vinegar) and Texas (dry rub), the chef melds traditions into a self-styled "Texalina" category. In a space staged with white-painted brick, Edison lightbulbs and stacks of splintered logs, 'cue-hounds can dig into superlative statehopping grub that upends purist ideals with gut-busting glory. The team at Jeepney was on a mission to bring the Filipino cooking they knew as kids out of New York's ethnic-food ghetto.
The menu offers an immersive ethnographic journey, featuring family-style eats that will push your threshold for pungent, fermented flavors. Whatever you choose, portions are huge and the price tag's a bargain.
This Basque-inflected spot serves pitch-perfect pintxos and composed platos in a garlic-perfumed bar area and back dining room.
House-made vermouth and a well-appointed selection of wines round out the lusty offerings. The menu provides the flexibility to stop in for a bite and a tipple, or set up camp and enjoy a full meal. After an unsuccessful search for Chinese-Taiwanese fusion to rival their parents' cooking, sisters Hannah and Marian Cheng unleash secret family recipes at this white-walled dumpling house, named for their mother.
The 16-seat shop runs on counter service alone, but dumpling lovers can sit at reclaimed-wood tables to eat. The best Greenwich Village restaurants in NYC are a diverse bunch. There are high-end Japanese food counters, acclaimed falafel joints and fast-casual Neopolitan pizza havens. Whether you're craving a platter of oysters on the half-shell or spicy rigatoni at one of the best Italian restaurants in NYC, check out the best restaurants in Greenwich Village.
RECOMMENDED: Full guide to best restaurants in NYC
Meet The Roti Lady of New York City, Food People - Episode 13
Best perth dating places to eat east village
Rating: 7,8/10

1783

reviews