Looking for the best things to do in central London? Check out our selection of five of the best Soho spots.
With the hot weather almost-definitely-maybe-possibly on its way, new romantic hotspots are popping up all across London, making for a bevy of brilliant date destinations. From alfresco film screenings to intimate rooftop hideaways, here are the top 10 places for an amazing date this Spring and Summer.
Taking place over various dates between June and September, The Luna Cinema is setting up camp at several alfresco locations across London. Pack a picnic, a bottle of fizz and a blanket, and treat your date to a classic film under the stars.
Located on the rooftop of Brunel Museum, this romantic sky-high hideaway features live music, campfires, and unique cocktails made-up with ingredients grown in the surrounding garden. Think sunsets, roasting marshmallows and delicious grilled treats at the Midnight Apothecary.
This former members' bar and restaurant is now open to the public, and sitting 17 storeys high atop one of Shoreditch's trendiest hotels, easily makes our list of amazing date locations in London. Come here for brilliant views of East London, fine dining cuisine and a super-stylish interior. You can forget about any awkward silences at Drink, Shop & Do in King's Cross; their roster of events and craft workshops will give you plenty to talk about.
Boasting anything from Lego robot-making sessions to papier mâché competitions, this activity-focussed hangout is also famed for its delicious bespoke cocktails. A colourful alfresco space (with cover if the weather isn't playing ball) located slap bang in the centre of Old Street Roundabout, this magical date night spot features delicious food and a hefty drink selection. Access via their secret entrance within the station, and treat your date to an evening at one of London's most unique hangouts.
Transport your date back to 1980s Miami at this interactive summer pop-up. Taking place throughout May and June, a Brixton rooftop will be completely transformed into a retro, beach-styled playground of street food and ice-cold cocktails. x A celebration of all-things-cocktail coming to London at the end of July, this alfresco pop-up festival features offerings from only-the-best of the UK's cocktail bars.
You and your date will try and test the best drinks in the business, washing them down with some equally-tasty street food and live music.
This two-hour cruise of the River Lea not only promises industrial views of East London's most prominent landmarks, guests of the boat are also treated to expertly mixed cocktails whilst aboard, with the extra option of a slap-up meal. Purpose-built to handle any type of weather, this floating date destination is sure to impress.
Looking to dazzle your date with a grandiose setting? The Victorian Bath House is a secret (formerly private) bar fronting old world glamour and decadence aplenty. Located beneath a Grade II listed building in Bishopsgate, be sure to sample their bespoke, Victorian-inspired cocktails. There aren't many places in London where you can enjoy bottomless pic'n'mix and cocktails served in teapots; which is what makes Little Nan's Bar so special.
Impress your date with a quirky choice in date destination at Little Nan's, where cutesy ornaments, 90's memorabilia and old-school tunes reign supreme.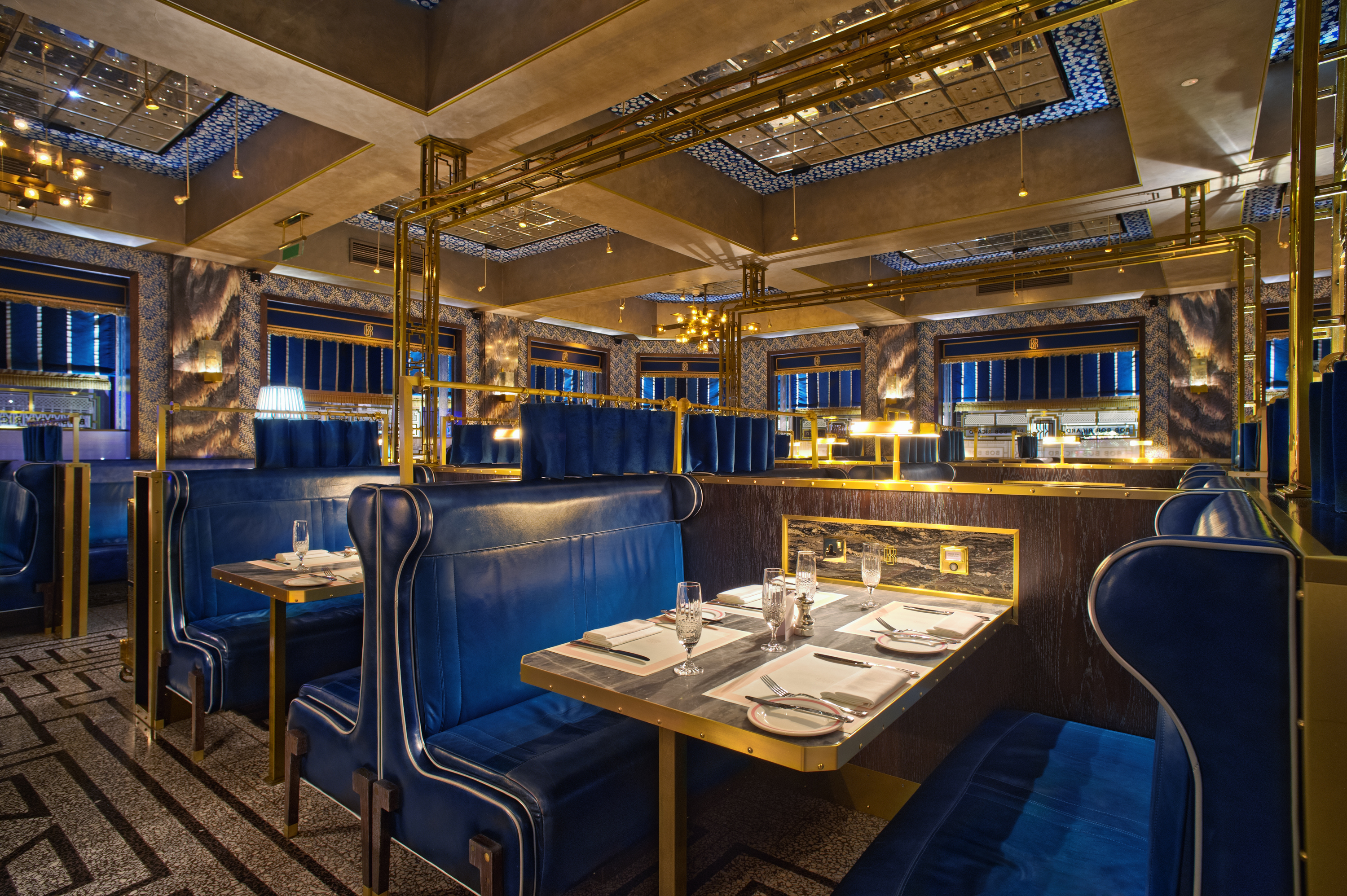 best london date blogger spots soho - 5 Best First Date Ideas & Spots In London


South Londoners truly have a brunch gem in the form of Brick House, which specialises in sourdough bread made using traditional methods. The portions are generous and delicious, reaping the benefits of fresh, locally-sourced ingredients. Based in a former electrical warehouse, the interiors are stripped-back with a Scandi appeal. The staff are congenial and the atmosphere is relaxed, attracting a mix of families and young professionals eager for a good quality breakfast that they can turn into a social occasion.
Order: The sourdough bread is the star of the show - indeed most of the dishes are based around it. Although Brick House offers traditional brunch dishes such as avocado and eggs on sourdough and boiled eggs and soldiers, it's well worth trying the Merguez Shakshuka, made with spicy lamb sausages, and the Sourdough Migas - chorizo, slow-cooked peppers and a fried egg - a flavoursome, hearty dish that will leave you feeling content and full.
, 1 Zenoria Street, East Dulwich, SE22 8HP Avenue offers contemporary American food in a Manhattan-styled room, complete with eye-catching sculptures. Each booking allows for a two-hour window, meaning your dining experience will be leisurely. There's a choice of unlimited prosecco or bloody marys, but if alcohol isn't your thing, there are plenty of alternatives such as fresh juices and smoothies.
Expect a buzzy ambience, topped off with friendly staff who are dedicated to making sure you enjoy yourself. Order: Scrap any diets for the morning and indulge in the Lobster Mac 'n' Cheese for a luxurious twist on a classic, or a stack of pancakes with berries or bacon and maple syrup.
, 7-9 St James's Street, London SW1A 1EE If you're looking for brunch with a difference then we strongly recommend Red Rooster's gospel brunch. Inspired by the eateries in Harlem, New York, which are often soundtracked by live music, a gospel choir performs at different times every Sunday afternoon at this basement in Shoreditch, pairing a mix of traditional gospel songs with contemporary tracks.
We challenge you not to leave feeling uplifted and with a spring in your step. Order: This is no ordinary brunch food either - forget avocado toast, the menu is again inspired by traditional dishes served up in Harlem, from fried chicken and waffles to steak and eggs - both of which we recommend. If you have room, indulge in a slice of the RR Red Velvet cake, with cream cheese sorbet and caramelised almonds.
Wash it all down with a Bloody Mary - among the best we've tried in London. , 45 Curtain Road, London EC2A 3PT All brunch spots should look like Bibendum, light and airy with a chic Art Deco feel. Mosaic tiles cover the floor (ideal if you're looking for an Instagram shot) and with views overlooking the street and outside florist. There's a stylish, elegant appeal to the space, but it still feels relaxed and unpretentious.
The staff are knowledgable and friendly - if you have any questions about the menu (or indeed how to eat it), they'll be more than happy to help. Order: Seafood is the focus here, so you'd be wise to order one of the beautifully presented brunch seafood platters, which come with fresh oysters of different varieties, juicy langoustines, flavoursome crab and a slew of delicious king prawns.
If you're really hungry, try the salmon and Eggs Royale and wash it all down with one of Bibendum's brunch cocktails - both the Mimosa and the Bloody Mary are excellent. , Michelin House, 81 Fulham Rd, Chelsea, London SW3 6RD If Sri Lankan food doesn't strike you as a brunch go-to, think again. Since Hopper's opened in 2015, rave reviews, lengthy queues and a second restaurant ensued.
It's no surprise then that its brunch is divine - six delectable dishes with unique flavours that you won't want to end. The peppercorn squid is spicy without being overpowering and both kothu dishes, one with mushrooms and the other with butterbeans, will have you scraping the bowls.
The karis are equally delicious, be it the mutton or cauliflower, and don't leave you feeling bloated like so much curry dishes. Wash it all down with one of the chai lattes that come served in Instagram-friendly bronze cups. If you can, book; within 20 minutes of opening, the restaurant was packed, both upstairs and downstairs -further testament to the deserved pulling power of Hopper's, still one of the best restaurants in London.
, 77 Wigmore St, W1U 1QE Best mates Ben Lusty (formerly Som Saa, Cubana) and Can Turker (Berber & Q, Hawksmoor) are the friendliest proprietors in town, and their restaurant Pickled Fred, just off Brick Lane, is an excellent spot for brunch.
As the name suggests, homemade pickles and ferments feature prominently on the menu, and the resulting dishes are colourful, healthy and packed full of flavour. Start with a bowl of Fred's Pickles (of course), swiftly followed by delicious halloumi fries with a moreish harissa yoghurt dip, and a satisfying stack of chermoula aubergine, labneh, dukkah, pickled cherry tomatoes, rocket, feta and cous cous.
Order: Save space for one of the fabulous brunch flatbreads; we loved the '2 Poached Eggs' which comes with butter, labneh, avocado and dukkah, and can be made gluten-free by substituting in a tasty chickpea pancake as a base.
Pickled Fred, 61 Hanbury Street, Spitalfields, E1 5JP, Nobu Shoreditch, the newest branch of the luxury Japanese restaurant and hotel group, has just launched its first ever Sunday brunch menu which combines self-serve stations with six courses of mouthwatering sharing dishes.
This typically Nobu-style feast makes brunching ceremonial – and utterly unforgettable. Order: The set menu comes with a welcome glass of Veuve Clicquot, Japanese Bloody Mary or Mimosa, plus a glass of selected fine wine, with the meal. Highlights include grouper tempura, grilled skirt steak with honey truffle teriyaki and roasted pork belly with spicy ponzu sauce – so go easy on the buffet beforehand.
Do save room for puds, though. The coffee brulee and honey toast are works of art in their own right. Nobu Shoreditch, 10-50 Willow St, London EC2A 4BH, This pretty taqueria in Soho is the brainchild of Laura Sheffield (previously at Corbin & King's Fischer's and The Riding House Café) whose love of Mexican cuisine began while growing up in Texas and continued when she moved to New York. As a result, Corazón feels authentic and stylish, and the awesome brunch menu features breakfast tacos alongside comforting dishes like the vibrant, flavour-packed Huevos Rancheros – baked eggs in ranchero sauce with black beans, crispy tortillas, jalapenos and guacamole.
Order: The Buttermilk Masa Pancakes come with caramelised banana, toasted pecans and whipped cream – enough said. And, if you thought you couldn't have tres leches cake for brunch, think again. This sweet cubed sponge cake is a slice of heaven, with toasted marshmallow frosting that should probably be illegal it's so good... Corazón, 29 Poland St, Soho, London W1F 8QR, Joining the influx of stylish restaurants popping up at London's Victoria is Rail House Cafe, a spacious, bright restaurant with a relaxed atmosphere and friendly staff.
Created by the same people behind the ever-popular Riding House Cafe, the stylish space boasts comfortable sofas, floor-to-ceiling windows and an excellent menu for both dinner and brunch. Order: We recommend the avocado and salmon on sourdough, accompanied by one of its brunch cocktails – the Rail Mary is particularly good. The Shakshuka is a great alternative, garnished with an Instagram-friendly sprinkling of parsley.
8 Sir Simon Milton Square, London Victoria, SW1E 5DJ, The Lido Cafe in Herne Hill is an ideal destination to start your weekend plans. Whether you decide to go for a dip in its Art Deco pool or not, the cafe offers a tempting brunch menu that's worth trying.
Sitting by its palm tree-lined pool eating avocado on toast on the intimate terrace feels like being on holiday. Order: It's a staple, but the avocado on toast sprinkled with chilli is delicious. Those with a sweeter tooth should try the almond flour waffles with strawberry coulis and chantilly cream. The Lido Cafe, Dulwich Road, SE24 OPA, The newly rejuvenated weekend brunch menu at Oslo restaurant, bar, and live music venue, may just be the best in Hackney. Available from 11am-5pm on Saturday and Sunday, the menu has a huge range, from eggs any way you like, to traditional Norwegian sharing boards, salads and burgers.
Order: The Nordic Cure, a winning combination of Clarence Court eggs, chorizo, bacon, avocado, grilled peppers, homemade chilli beans and halloumi, piled high on a waffle. And veggies aren't forgotten – order the Veg Cure and you'll get exactly the same, plus Portobello mushrooms and cherry tomatoes instead of chorizo and bacon.
Oslo, 1a Amhurst Road, Hackney, London E8 1ll, Smith & Wollensky has a reputation for its gourmet steak, but its brunch menu is a little-known secret. The interior alone – a glamorous 1920s homage, featuring elegant murals, art deco tiling and marble surfaces – is worth seeing. You'll feel like Zelda Fitzgerald before even sitting down.
Order: The menu is extensive – there are five styles of eggs Benedict to choose from, plus dry-aged steak should you be inclined. We'd recommend the classics egg's benedict and the stack of blueberry pancakes. Do order from the Bloody Mary trolley, where drinks are served at your table. The Adelphi Building, Covent Garden Riverside, 1–11 John Adam Street, WC2N, The Mondrian London's chic eatery is the perfect place for a spot of people-watching on the Southbank – especially if you get a table outside on the terrace.
The brunch menu covers all bases, from pastry and eggs to gnocci and cheeseburgers, with a bottomless Prosecco option for those that way inclined. Order: The Dorset Crab Croque Madame will give everyone around you food envy. The generously sized dish arrives smothered in cheese with bits of juicy crab sticking out and a soft poached egg wobbling on top.
It's decadent, indulgent and thoroughly satisfying, and we want to eat it all over again (but sadly our appetite won't allow it). Sea Containers, 20 Upper Ground, SE1 A culinary institution when it comes to breakfast (AA Gill's celebratory book Breakfast At The Wolseley confirms this for us) The Wolseley is the place to go for morning dining on a grand scale. Order: You could go for any one of the opulent egg dishes, but it's the signature Wolseley fishcake which takes our fancy every time.
160 Piccadilly, London, W1J 9EB; 020 7499 6996; If anything was worth travelling to the eerily quiet City of London at the weekend, it's exemplary Indian restaurant The Brigadiers.
The truth is, it's a place too good for only bankers and city boys to enjoy. Its Free Flowing Sundays, which include a three-course meal complete with unlimited Brigadiers lager, prosecco or Palomar cocktails, should be added to any to-do list now. This isn't gloopy, heavy curry; the flavours might be potent, but there's a decadent, well-considered appeal to each dish. Order: The ox cheek samosas are unforgettable, and the main courses huge in size - the wood-fired pork and succulent masala ribeye are both delicious.
If you can't eat it all, it's the type of food that you'll sorely regret leaving later. Technically, speaking it's not brunch (although the ribeye does come with an egg on top), but the Free Flowing Sundays does lend itself well to it. The on-tap cocktails, self-serve fast-pour beer taps and a whisky vending machine will certainly help your Sunday whirl by happily, but it's the food that deserves recognition here. You'll leave full and ready to roll home with a huge smile on your face.
, 1-5 Bloomberg Arcade, London EC4N 8AR For a sense of majesty in the morning, head to Berner's Tavern, the London Edition Hotel's fabulous new restaurant - its plush interiors and uptown atmosphere will draw you in. Order: Buttermilk pancakes with blueberries and vanilla cream - a decadent yet light breakfast which will sate any sweet tooth. The London Edition Hotel, 10 Berners St, London, W1T 3LF; 020 7908 7979; Yotam Ottolenghi's Middle Eastern infused home cooking gets a sophisticated twist at Nopi, where breakfasts are more than just bacon and eggs.
Order: Shakshuka - a smoky and spiced infused egg dish made with tomato sauce and smoked yoghurt. It will get your tastebuds tingling. 21-22 Warwick St, London, W1B 5NE; 020 7494 9584; Another offering from the Middle East, Honey & Co's neighbourhood atmosphere has secured it as The Observer Food Monthly's best newcomer award of 2013.
Breakfast is a sweet affair, with traditional Middle Eastern pastries the order of the day rather than eggs. Order: Toasted fig, orange & walnut loaf served with butter and marmalade; it's like eating cake for breakfast, and who doesn't want to do that? 25a Warren St, London, W1T 5LZ; 020 7388 6175; If you're on the hunt for a new weekend brunch spot, then look no further than Oblix, where you'll find delicious food and a magnificent view of London's iconic skyline for £62 per person.
Amidst the formality of The Shard, Oblix offers a warm and relaxed atmosphere on the 32nd floor, enhanced by a live acoustic band. Order: After a glass of champagne on arrival, it's time to fill your plate with the tempting all-you-can-eat starters from the deli counter including black cod fishcakes with lemon gel, and truffled devilled eggs. Make sure you save room for a main course though, such as an indulgent lobster and king crab omelette. Finally, the petit fours-esq puddings – homemade tiramisu, sweet potato pie, and flourless chocolate cake – round off a wonderful, albeit filling, weekend adventure.
Oblix, The Shard, 31 St Thomas St, London SE1 9RY, 020 7268 6700, Eating breakfast at Balthazar is like being transported to Paris by way of New York. It is big city dining with a pinch of Parisian elegance. Order: Scrambled eggs and cornish crab - served with sourdough toast and creme fraiche, it's one of the more luxurious ways to start a morning. 6 Russell St, London, WC2B 5HZ; 020 3301 1155; New Zealand restaurant Providores offers a fantastic alternative brunch menu upstairs above the bustling Tapa Room.
Order: Grilled chorizo with sweet potato and miso hash, a soft boiled egg, garlic labne and star anise cashew nut praline – a departure from the usual eggs and bacon brunch, this Middle Eastern inspired dish is full of strong flavours.
109 Marylebone High St, London, W1U 4RX; 020 7935 6175; John Torode's Farringdon restaurant is a four-floor homage to simple, honest yet decorative dining. Head to the ground floor café and enjoy a Bloody Mary (pint of, naturally) and watch the numbers change as an old-school split-flap display charts how many beverages are consumed. Order: Baked Macaroni, Smoked Haddock & Poached Egg is enough to sate anyone's appetite. 67-77 Charterhouse St, London, EC1M 6HJ; 020 7251 7950; Enjoy the spoils of Mayfair at this modern-day classic restaurant located just off Grosvenor Square.
Specialising in meat, game and seafood, the brunch menu is a mix of traditional egg dishes, salt-beef sandwiches and hearty grill mains. Order: Buttermilk pancakes with cured bacon and maple syrup – a truly indulgent choice of fluffy pancakes and the great salty sweet combination of bacon and syrup. 34 Grosvenor Square, Mayfair, London, W1K 2HD; 020 3350 3434; If you're looking for a big American-style brunch, Electric Diner certainly has your best interests at heart: portion sizes are no object here.
Order: Waffles and strawberry jam – a mound of hot waffles served with Chantilly cream makes for a melt-in-your-mouth dish, perfect for those with a seriously sweet tooth. 191 Portobello Rd, London, W11 2ED; 020 7908 9696; Head to the 40th floor of the Heron Tower to experience incredible vistas and beautiful dishes.
Order: Duck egg en cocotte with wild mushrooms, gruyere, truffle and soldiers is a delightfully decadent dish, worthy of a morning spent sitting atop the London skyline. We also recommend the dosant, a wonderful hybrid of doughnut and croissant. Heron Tower, 110 Bishopsgate, London, EC2N 4AY; 020 3640 7310; Simple seasonal cooking is what Raw Duck promises along with a selection of homemade classics (try the gorgeous homemade jams). The Brunch menu runs throughout the weekend so there are no excuses.
Order: The Avocado and Poached Egg on Sourdough with Coriander & Chilli. 197 Richmond Road London Fields Hackney, E8 3NJ, (0) 20 8986 6534, Flesh & Buns is brought to you by the brains behind Bone Daddies, with an aim to provide Londoners with authentic Japanese food and culture. This Izakaya bar and restaurant is guaranteed to add an Eastern twist to your Sunday brunch. Order: The signature Gau Boa steamed buns, which are served along side unlimited small plates, snacks, and a dessert for the table.
41 Earlham St, London WC2H 9LX, 020 7632 9500, For an alternative to traditional brunch options, turn to The Rum Kitchen for breakfast served the Caribbean way. Tucked away in a side street near Portobello Road away from the heaving crowds sits the closest London gets to a Jamaican beach shack, complete with bright furnishings, a wooden bar and palm tree prints.
It really is sunshine on a rainy day. While Rum Kitchen is known for its jerk chicken and extensive rum-based cocktail list, its brunches shouldn't be overlooked.
Order: No brunch menu would be complete without avocado on toast but order yours with poached eggs and a sprinkling of chilli for a fresh take.
The homemade juices will make you feel as if you're on a beach - try the pineapple, carrot, ginger and lime to awaken your taste buds. Those with an appetite should choose the Full Jamaican, with BBQ pulled pork, spicy beans and pulled pork. 6-8 All Saints Rd, London W11 1HH ,
Soho is maybe the area of London that is hardest to pin down and understand. When I first moved to the British capital, I thought Soho was just a commercial hub filled with tourist traps and overly-expensive theatres and restaurants. It took me some time, some reading and some local connections to really go under the skin of this not-so-well defined neighbourhood and truly appreciate it.
It was only at the end of my 7 year stay in town that Soho became one of my favourite hubs. It might be because, the heart of London is here, in Soho. Despite its changes, the big brands, the coffee chains, the pulsing heart of London is still here.
Maybe it's in one of the basement bars or one of the hidden, not-so-legal brothels on top of some restaurant.
I don't know exactly where, but the heart bit comes from here, loud and clear. You might just have to dance a bit harder to hear it.
"By seeing London, I've seen as much of life as the world can show." Samuel Johnson TRANSPORT in SOHO Soho is located right in the center of London's West End and it covers approximately one square mile (2.6 square kilometres), so the best way to see it all is on foot.
To get to Soho, you can either catch a London bus or get on the London tube and get off at one of the followings: Piccadilly Circus Oxford Circus Tottenham Court Road Leicester Square Oxford Street, Regent Street, Leicester Square and Charing Cross Road plays as Soho's borders.
If you live in London or are going to be in London for more than a day, it's worth getting an from one of the many tube stations around London. Alternatively, you can also use your contactless bank card (the fare is the same). TO SEE + DO in SOHO MONUMENTS AND PARKS Soho Square Address: Soho Square, London, W1D 3QL on Jan 19, 2018 at 1:08pm PST This is like a dream right at the centre of bustling Soho.
It's a small, green square where people have been hanging out since the 1790s and still attracts workers on their lunch break as well as families for picnics and ice-creams at weekends. Soho Theatre Address: 21 Dean St, Soho, London W1D 3NE, UK on Jun 30, 2017 at 10:46am PDT Sex, theatre and music are probably the three backbones of this part of town and you will still find loads of music shops in Soho.
The best one is Sounds of the Universe which features an incredible selection of music as well as some live shows. Ronnie Scott's Address: 47 Frith St, Soho, London W1D 4HT on Jan 13, 2018 at 11:35am PST Live music and a late licence seven nights a week make this another very popular Soho hang out. I don't think you can reserve a table here, but arriving early will certainly help you skip the queue.
"Love is love" down Old Compton Street Address: Old Compton Street Old Compton Road is probably the heart of the LGBT scene in London and where you can find lots of gay-friendly bars and clubs. The Village on Wardour Street is one of the oldest gay bars in Soho, while G-A-Y attracts a young crowd with its cheap drinks and pop vibes.
She is the only venue in London created specifically for lesbians and it's the perfect place for a drink after work or a night out. Sex. Sex. Sex. on Jun 10, 2017 at 3:07pm PDT Everybody knows that Soho was right at the centre of the sex industry in London and it has been so for the past 200 years. Obviously, things have dramatically changed, but there are still many licensed sex shops in the area where you can get inspired...or just have a laugh.
Curzon Cinema Address: 99 Shaftesbury Ave, London W1D 5DY on Dec 15, 2017 at 8:31am PST Maybe only a few areas of London have managed to keep their independent shops open against the invasion of global brands. Foyles A great example of swimming against the big chains current. This now four-story bookworms heaven opened in a basement in 1906 right where it is today on Charing Cross Road.
Soho Original Books A much more recent bookshop - it opened in 1993 - but a quirky one which features a sex shop in the basement too (I told you sex was everywhere in Soho ?). If you are a manga and comics fan, Gosh!
Comics The place to be. With its 30 years in the industry and knowledgeable staff, here you will find a vast children's and adults' selection. FOOD IN SOHO Bao Address: 53 Lexington St, Carnaby, London W1F 9AS on Jan 6, 2018 at 12:42pm PST The name of this Taiwanese restaurant derives from gua bao: a fluffy white steamed bun filled with braised pork and sprinkled with peanut powder. The place features all sorts of bao (bun) as well as Xiao chi (small eats). Ceviche Address: 17 Frith St, Soho, London W1D 4RG on Oct 1, 2017 at 9:09pm PDT All over London, people are falling in love with Martin Morales's restaurant-bars which include Andina, Casita Andina, Ceviche Old Street and Ceviche Soho.
Some customers come here for his Pisco cocktails, but the food is what is really amazing, in particular the ceviche, whether you order it with corn cakes, avocado salad or spiced chicken. La Bodega Negra Address: 16 Moor Street (Basement), London W1D 5NH on Dec 8, 2017 at 8:28am PST An authentic institution in Soho, Lina Stores has been serving Italian food including pasta, sandwiches, antipasti, olives and much more since the 40s.
If you are an Italian expat, this is the place to gather some of your favourite Italian stocks even if more pricey than elsewhere. BARS + DRINKS IN SOHO Milk Bar Soho Address: 3 Bateman St, Soho, London W1D 4AG A post shared by (@milkbarsoho) on Jul 10, 2017 at 2:26am PDT You can find a very updated guide to the best coffee shops in London , however I still think Milk Bar is probably one of the most famous (and best) coffee shops in London.
Make sure to get your dose of caffeine here while in Soho. Timberyard - London Address: 4 Noel Street, W1F8GB on Jan 22, 2018 at 6:18am PST Brunch is another mandatory thing to do while in London, whether you live here or you are just visiting. Soho Grind is one of the best place to have it, and it also also has the plus of turning into a bar after dark.
The Bag O'Nails Address: 9 Kingly St, Soho, London W1B 5PN on Dec 13, 2015 at 8:14am PST One of the very first nightclubs in London, the Bag O'Nails opened its doors in the 1920s and quickly became a hot spot thanks to the many famous artists on its stage, including Jimi Hendrix as well as becoming the favourite meeting place of The Beatles' Paul McCartney and his first wife, Linda. It's a luxurious private members' club, so membership or some good connections are essential to get in.
TIPS for SOHO • Like most crowded places in London and beyond, beware of streetpickpocketing • Avoid public transports and walk everywhere. Soho is small enough! • If you can, avoid visiting on Saturday afternoon since it can be crazy busy, but normally Sunday morning and early afternoon is quite good. • For more interesting shots and street life in Soho, follow , one of the very best street photographers in London.* Read more about London in the guides below: • • • • • Explore Website • • • • • • • • • • About the Spotahome Blog Welcome to the Spotahome Blog, the go-to resource for current and potential tenants living or moving to one of the cities where Spotahome is present.
Contact We love working with travel bloggers and we want YOU on board. Interested in writing for Spotahome? We're looking for bloggers who can write about living as a local in one of our cities using list type articles or even making videos. Please get in touch at blog@spotahome.com and share with us your portfolio or blog. We only accept long-term contributors, not one-off guest posts.
•
MY FAVOURITE SPOTS IN SOHO
Best london date blogger spots soho
Rating: 9,4/10

960

reviews