Three seasons into Crazy Ex-Girlfriend , the situation is still a lot more nuanced than that. In fact, it gets more nuanced every time Rachel Bloom and the rest of the cast pop up on screen Season 1, Episode 4: "I'm Going On A Date With Josh's Friend!" Here's another piece of what makes Crazy Ex-Girlfriend 's pastiches so great: in addition to sending something up, they're also able to make a great example of the genre or style on which they're commenting Any list of Crazy Ex-Girlfriend 's best songs would be incomplete without it, and while Greg Serrano may have escaped the Cov, this song will never abandon us. _ 02. "After Everything I've Done For You (That You Didn't Ask For)".
Over the course of two seasons on the CW, Crazy Ex-Girlfriend has delivered top-notch musical comedy. From that will be stuck in your head until the end of the time to a , we are never disappointed. And the best part? The Jewishness of it all! Rebecca Bunch (played by the hilarious and beautiful Rachel Bloom), is a neurotic Jewish lawyer who leaves her life in Manhattan to move to West Covina, California, where her old camp boyfriend (Josh) just happens to live.
To prepare for Season 3 which starts Friday, October 13 (spooooky), we've categorized all the songs from least to most Jewish. Yes, you read that right: all 70 songs (minus the reprisals. Sorry, we love you reprisals, but you're irrelevant). There have been rankings of Crazy Ex-Girlfriend songs from and based on quality, but we're taking a different approach.
The following songs are ranked using our highly unscientific method of "that song resonates with me, a young Jewish woman, or I can think of someone Jewish that this song applies to." Also: we've broken them down into five categories to help you read the list easier.
The Top 3: 1. Remember that We Suffered: The best Crazy Ex-Girlfriend song, hands down. Not only does it feel perfectly in line with any bar mitzvah celebration, it captures Jewish attitudes perfectly. While they dance the hora, Patti LuPone and Tovah Feldshuh sing about the sufferings of the Jews. 2. Where's the Bathroom: Klezmer style, about a Jewish mom complaining and needing to use the bathroom (plus the amazing line "a bishop in Wisconsin said something anti-Semitic / so the temple has decided to boycott cheddar cheese").
3. JAP Battle: This song was purely for the show's Jewish audience, and it was perfect. Every reference in this song—including AP weighted grades, " sheket bevaka shut the fuck up," AEPI guys, Birthright, ACLU, Scarsdale, shtetl, "of course, I support Israel"—made me laugh so hard.
Not not Jewish songs: 4. After Everything I've Done for You (That You Didn't Ask For):Picture your mom/grandma singing this to you. Yeah. Maybe a bit crazy (blackmail, stalking), but what Jewish mother wouldn't go that far for their offspring? 5. Settle For Me: About Rebecca settling for Greg… also can be extrapolated to a theme song for JSwipe? 6. We'll Never Have Problems Again: For that delusional, toxic couple in your life.
7. It Was a Shit Show: About a relationship that went south. Again: not not 8. I Give Good Parent: About Rebecca impressing Josh's mom, featuring lyrics like "Skilled seductress, I will kill and crush this / This is my business and I'm built for success." If this mindset isn't yours while meeting your significant other's parents for the first time, you're doing something wrong.
9. So Maternal: When Rebecca babysits Paula's son, this song pops up as a nice parody of Mommy blogs everywhere. 10. You Stupid Bitch: Feeling self-hatred, blaming yourself for everything, etc. This ballad is perfect for wallowing in self-pity. 11. I Have Friends: About the main character's fake friends.
We've all struggled with feeling like our friend group isn't real / leaving us out, and while this isn't specifically Jewish, it fits in this "not not Jewish" category. 12. I Could If I Wanted To: The song of every fuckboy who thinks "I could get an A if I wanted to get an A / But who cares about an A?
I don't." 13. Gettin' Bi: An '80s pop ballad to come out as bisexual. We're here for it. 14. West Covina: Overthinking "that sounds great," nervous breakdowns over a camp boyfriend, the usual. 15. I'm a Good Person: "I'm a good person, and if you ask why / I'll spit my good right into your eye." If someone who gives off ~*holier than thou~* vibes didn't just come to mind, I encourage you to just go look at some college friends on LinkedIn.
16. (Tell Me I'm Okay) Patrick: When you just need some outside validation in your life. 17. What A Rush To Be A Bride: A song for all the bridezillas out there (but also a parody song about all the bridezillas out there).
18. His Status is Preferred: Paula sings about Calvin, a man who has preferred travel status from all his miles. 19. Angry Mad: The only lyrics to this song are "Angry! Mad! My heart is hurting! And it feels…bad! Punching! Feeling! Crying! Dah! Bad!" We've all had those days. Most of them happen to coincide with not eating bagels during Passover. 20. The Math of Love Triangles: Marilyn Monroe was Jewish. Did you know this!?!
She converted when dating Arthur Miller. This spot-on Marilyn parody, therefore, is the 20th most Jewish Crazy Ex-Girlfriend song. For all the millennial (Jewish) women: 21. Research Me Obsessively: The tale of online stalking an ex's new girl. We've all gotten that deep into her college roommate's cousin's little brother's dog's Instagram. 22. Sex With A Stranger: The "please don't be a murderer" experience often felt when going on a Tinder/JSwipe/Bumble date.
Yep. 23. Friendtopia: The Spice Girls parody you didn't know you needed, where a clique rules a dystopian society. 24. The Sexy Getting Ready Song: We all feel this pain.
25. Textmergency: Have you ever sceenshotted a text and then sent it back to the person you screenshotted? Same. This song perfectly captures that panic. 26. Oh My God I Think I Like You: When you develop feelings for your casual hook-up. SOS. 27. I'm In a Sexy French Depression: As per the , "Taking a cue from Lana Del Rey and her song 'Summertime Sadness''s music video where, as Rachel Bloom puts it, '…there's literally a music video where she jumps off a cliff, but it's like with an Instagram filter…'" 28.
Women Gotta Stick Together: About fake feminism! Co-opting feminist rhetoric for critiques of other women. Reminds me of a certain pop star with a victim complex… 29.
Group Hang: A Shakira-esque song about the enemy of romance: the group hang. 30. Having a Few People Over: This song reminds me of bad college pregames. It's heavily EDM with just one lyric: "Having a few people over." 31. Ping Pong Girl: The parody of the "cool girl," but in this fantasy, the cool girl is good at ping pong because the game is sexy but unthreatening to masculinity.
32. Love Kernels: Reading too much into texts? Dreaming of starring in a Beyoncé-esque music video? Same. 33. I'm So Good At Yoga: As someone who is terrible at yoga, but wishes she weren't, this resonates with me. Hence putting it in this category. 34. Let's Have Intercourse: The visuals for this Ed Sheeran parody are but this song just speaks to your core regarding that one person you wonder… what if.
35. Feeling Kinda naughty: Inspired by Katy Perry's "I Kissed a Girl," this is a violent song with lyrics like, " I want to lock you in a basement but in that basement / you could also be my personal trainer / (I want your abs!)" 36. We Should Definitely Not Have Sex Right Now: But, not like in a non-consensual way but in a "this is a bad idea because we're bad together" type of way.
37. Put Yourself First: The Fifth Harmony parody about feeling sexy "for yourself" (but really "for him"). 38. Period Sex: Admit it. (Fun fact: the CW never actually aired this song, it was only released on the soundtrack. Prudes.) 39. Makey Makeover: Reminds me of annoying middle schoolers. 40. Heavy Boobs: Finally, a song that talks about the pain of having heavy boobs.
41. I Gave You a UTI: Exactly what the title says. But it's so catchy that you'll find yourself singing, " I gave you a UTI-I-I" after listening to the song once, and with a strong desire to drink cranberry juice.
42. One Indescribable Instant: " It all falls into place / in one indescribable instant / your dreams wiill all come true." When it comes down to it, we're all romantics at heart. 43. I'm Just a Girl In Love: The season 2 theme, about Jewish heroine Rebecca Bunch. 44. We Tapped That Ass: Imagine if your exes sang a song to you about where you hooked up?
This would be that song. 45. You Go First: Two friends making up after a big fight, but neither wanting to apologize first.
46. You're My Best Friend (And I know I'm Not Yours): The title says it all. We all have had this friend at one point in life. Too Plot Heavy So They Didn't Fit Anywhere Else On the List: 47. Stuck in the Bathroom: A song when one of the characters gets stuck in the bathroom. TBH, I was going to put this in the "not not Jewish" section, because I personally have been stuck in the bathroom, but figured it was too narrow of an experience.
48. Rebecca's Reprise: Before the end of Season 2, Rebecca sings this mash-up of four of her previous songs. Heartbreaking to know what happens next (I won't spoil you). 49. A Boy Band Made Up of Four Joshes: While we love Vincent Rodriguez III, the throwback to '90s boy bands, and hints at psychological dysfunction, this is totally a plot-related song.
50. Duh!: Josh realizing he loves Rebecca 51. Triceratops Ballet: Plays while Rebecca & Valencia are tripping at a festival. 52. Who's The New Guy: A meta commentary on adding a white, straight, male character to help with ratings. 53. George's Turn: A short bit about an underused character. 54. Clean Up on Aisle 4: A character expresses his love in a grocery store with the metaphor, "cause I'm the pimento to your olive / I wanna be inside of you." 55.
Dear Joshua Felix Chan: A love letter from Rebecca to Josh. Again, #ForThePlot 56. What'll It Be?: About Greg working in a bar on Thanksgiving. Sad parody of "Piano Man." 57. Where Is the Rock?: About Rebecca breaking into Josh's house.
58. Cold Showers: Homage to "Ya Got Trouble" from The Music Man, features Rebecca and her team convincing an apartment building the cold showers will lead to their children on crack.
59. Flooded with Justice: The follow up to "Cold Showers," this Les Miserables parody is about the justice for cold showers in an apartment building. 60. I'm the Villain in My Own Story: A meta Disney villain tune for Rebecca. Catchy (and great visuals!) but cannot apply to others. (Unless you feel like the villain in your own story. In which case, I apologize.) 61. Dream Ghosts: Rebecca's therapist comes to her in a dream, Dreamgirls 62. Maybe This Dream: Paula playing a kind of fucked-up Disney princess.
63. The Trent is Getting Ready Song: Trent, Rebecca's stalker, gets a short song. Not Jewish Songs: 64. Thought Bubbles: Most Jewish friends I know are pessimists at heart. This song—about an optimist trying not think bad thoughts—doesn't vibe with us . 65. Santa Ana Winds, pts.
1-5: Love this personification of Santa Ana Winds, but real talk, are there any Jews in Santa Ana?? 66. Man Nap: Who doesn't love a good nap? We don't need to be convinced. 67. I Love My Daughter (But Not in a Creepy Way): This fun country music parody just doesn't vibe with the anxious, overbearing Jewish parents.
68. Greg's Drinking Song: Literally a parody of an Irish drinking song. Wrong culture! 69. Face Your Fears: Gospel-inspired song that includes encouragement to "stare at the sun" and "don't have an epi-pen ready." The messages in this song are the antithesis of every Jewish mother 70.
California Christmastime: Christmas automatically drops this number to the bottom of the list. (Even though many Christmas songs were written by Jews!) Sorry, this is no OK because this is the most subjective rating, which song resonates with *you* the most? Tweet us @hey_alma and look out for an updated list at the end of Season 3.
Image via YouTube/screenshot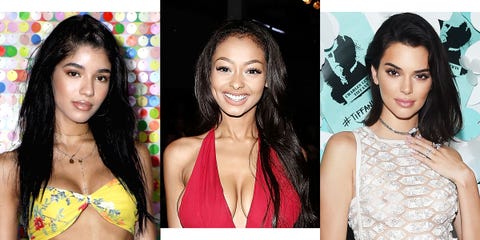 best dating a crazy girlfriend songs season 13 - 'Crazy Ex


It's no secret that Rachel Bloom and the writing staff over at Crazy Ex-Girlfriend are geniuses. The show is a hysterical musical comedy that critics love. The best moments in the show are often songs – whether they are making us laugh until we cry, or just cutting straight to the tears, here are the fifteen best musical numbers from Crazy Ex-Girlfriend, ranked.
15. I Could If I Wanted To Sure, I could get an A if I wanted to get an A But who cares about an A? I don't I don't care Although, I coulda made that grade If I did care. But I don't But I could if I wanted to "I Could If I Wanted To" is catchy, clever, and oh-so-relatable.
If you claim you haven't grumbled around convincing yourself that you definitely could have what you want if you only actually tried, you're probably lying. Santino Fontana slays the delivery with this number, perfectly conveying Greg's "whoop-de-freaking-do" attitude in a way that only he can.
This number has us relating so much to Greg that it's almost a personal insult when a woman calls him an idiot at the end. 14. After Everything I've Done For You After everything I've done for you, That you didn't ask for, the least You can do is be honest with your mother – I mean, friend In one of the most revealing songs of the series, we learn a lot about Paula.
It's no secret that she sees herself as a maternal figure to Rebecca, but it wasn't until "After Everything I've Done For You" that we saw how far it went. Paula has multiple slips in which she directly refers to herself as Rebecca's mother – even once stating that she "lived in [her] womb – figuratively".
We also learn just how powerful Paula's behind the scenes work has been. Any positive development with Josh that was not directly orchestrated by Rebecca was controlled by Paula on the down-low – including Rebecca being a bridesmaid for Josh's sister and even Valencia's yoga schedule.
It's an important moment in the series, and it certainly doesn't hurt that it's performed by the talented Donna Lynne Champlin. 13. Santa Ana Winds Hello there, it's me I'm the Santa Ana winds I cause allergies I also make things weird Who's your favorite Crazy Ex-Girlfriend character? Mine is the wind. (I'm kidding, mostly.) A personified "Devil Wind" singing about making things weird shouldn't work, but it does. The song "Santa Ana Winds" brilliantly furthers the plot, plus it will be stuck in your head for the rest of the week.
It's also entertainingly meta – the wind outright states that he is "also kind of a narrator," which is true. Eric Michael Roy's personified wind is hands-down the best part of the episode.
12. We'll Never Have Problems Again Okay, so you guys are like super delusional. It's no secret that Rebecca sees the world (and especially Josh) through rose-colored glasses. This song illustrates that idea through a 70's style musical number, and it's amazing. The best part of the song, though, is not even sung.
Heather steals the spotlight here with her little comments about Rebecca and Josh's delusion. Heather seems to be the only rational person on this show sometimes, and it's always fantastic when she reacts to the world around her.
Another great thing about this song is the small meta reference it makes to the show's initial theme song. "For one it's a lot less nuanced than that" directly references one of Rebecca's lines in the season one intro ("It's a lot more nuanced than that").
Crazy Ex-Girlfriend excels in self-referential jokes, and this line is a shining example. 11. We Tapped That Ass We tapped that ass all over this house You'll never escape us 'Cause we live in your head Just two swell dudes that you screwed Josh and Greg musically reminding Rebecca of their various sexual encounters is going to be hilarious regardless of how it's done.
But man, is it done well. The puns in this song are numerous and so full of sexual innuendo, it's a bit surprising it made it through The CW's censors! But the best part of the song might be the brief cameo from Rebecca's season one hookup, Xander, who joins in with "I also tapped that ass all over this house!" 10.
Who's The New Guy? Why should we root For someone male Straight and white? This song is as meta as it gets, and it's incredible. The employees of Whitefeather & Associates voice the concerns of the audience regarding Scott Michael Foster's new character, Nathaniel. The characters directly reference aspects of the show and then clarify them in a way that technically pulls them back from the fourth wall. For example, when Tim questions, "Do we really need a new guy this far into the season?" he quickly clarifies "And by far into the season, I mean it's almost fall!" And when Karen hilariously wonders, "Is this some desperate move to try and help our ratings?" the rest of the staff ask, "You mean our terrible ratings on Legalscores.com?" Crazy Ex plays with the fourth wall here in a way that has never been done before, and somehow manages to pull it off in spectacular fashion.
9. I Gave You a UTI My sweet love injection Caused a urinary tract infection! I'm just that good! I didn't even try, try, try! I gave you a UTI! Only Crazy Ex-Girlfriend can make a song about a UTI so catchy, you'll find yourself humming it in the waiting room of your doctor's office.
When Greg discovers that Rebecca is suffering a UTI (which can be caused by too much sex) he decides it's a badge of honor and does a happy dance – literally. It's hysterical because it is truly just such a guy thing to do. Greg is careful to ensure that no one misunderstands though, taking a moment to sing, "I gave you a UTI! Not an STD! Just to clarify." 8. Sexy Getting Ready Song This is how you get ready? This is horrifying, like a scary movie or something Like some nasty-ass patriarchal bullshit You know what?
I got to go apologize to some bitches I'm forever changed after what I just seen For many fans, "The Sexy Getting Ready Song" is when Crazy Ex-Girlfriend hooked them. The number aired in the pilot but was also used as promotional material for the show – many people tuned into Crazy Ex purely because they enjoyed this video. The song is funny and relatable, following Rebecca as she gets ready for her big date with Josh Greg.
It calls attention to the double standard women experience – Rebecca spends hours plucking, pruning, and squeezing herself into Spanx just to look acceptable, while Greg wakes up from a nap and immediately leaves the house.
The process even affects the rapper in the number – he later calls a list of women to apologize for his past behaviors. 7. I'm the Villain in My Own Story I'm the villain in my own story My actions have gone way too far I told myself that I was Jasmine But I realize now I'm Jafar "I'm the Villain in My Own Story" is such an important moment in Rebecca's narrative.
After a season of plotting and scheming to be with Josh (who is dating Valencia) Rebecca realizes that although she saw herself as the good guy, her effects on others have been terrible. This is a breakthrough moment for the character, as she is finally able to see her actions with some clarity – she realizes that Valencia is a real person that she is hurting with her actions, and she finally gains a semi-healthy perspective on her life.
6. What'll It Be Hey, West Covina You know just where to find me I'll never go far, so pull up to the bar Hey, West Covina What'll it be? Jokes aside, this is a genuinely very good song.
While most of Crazy Ex's songs are full of jokes and references, this one has very few. Instead, we get a real look at Greg's character. The bartender feels trapped in his hometown, unable to escape. What starts as a play on "Piano Man" quickly evolves into a ballad that can easily stand on its own.
Greg personifies the town of West Covina in these lyrics, as he feels the town itself is responsible for his inability to grow – he's not far off, in fact, as that West Covina operates as a sort of purgatory for the characters, and that most of them truly are stuck.
5. It Was a Shit Show And when you speak, my knees get weak I can't believe what I'm sacrificing But let's get real, we know the deal So darling let's not tip-toe This thing we had was not just bad, it was a shit show This was the moment the Crazy Ex fandom collectively thought, "Wait – is Greg ACTUALLY leaving?!" Our worst fears were confirmed, as this was Santino Fontana's final episode.
This song delicately walks the line between funny and truly heartbreaking. Rebecca and Greg really do love each other, but Greg finally recognizes that their relationship is toxic for the both of them. This song highlights Greg's emotional growth, where before he was stuck in a singular moment he now is planning for and thinking about the future. What puts this song in the top five, though, is that it underscores the moment when Rebecca, along with the audience, realize Greg is gone for good.
4. You Stupid Bitch You ruined everything You stupid, stupid bitch You're just a lying little bitch who ruins things And wants the world to burn Ah, "You Stupid Bitch". The anthem of women everywhere who are way too hard on themselves.
This song beautifully captures what it's like to hate yourself, while also calling attention to unrealistic standards put on women – "and lose some weight." This song is great for the moments when you mess up so badly you don't know what to do. What often starts as angry singing along will often morph into an understanding of how ridiculously hard on herself Bex is being here, which will allow you, too, to see your own criticisms in a different light.
Plus, this song is genuinely hilarious and catchy. 3. The Season One Theme Song I Was Working hard at a New York job Making dough but it made me blue One day I was crying a lot And so I decided to move to West Covina, California!
The first season's theme song was a perfect intro to every episode. It introduced new viewers to the show's general premise, and it was absolutely impossible not to sing along to (once you mastered the lyrics). Unfortunately, by the time we were able to ramble out all those words as quickly as Rebecca, the song was replaced by the inferior "I'm Just a Girl in Love".
#BringBackTheThemeSong2K17 2. Sexy French Depression I walk, oh, so slowly I can only breathe and sigh. (sighs) My bed smells like a tampon I'm in a sexy French depression Crazy Ex-Girlfriend has a talent for tackling important issues through parody, and "Sexy French Depression" is perhaps the best example.
Calling attention to the unhealthy romanticization of mental health issues (specifically depression) Rebecca claims she's in a sexy depression, while listing actual symptoms of depression that are far from sexy. While Rebecca seductively sings in French, subtitles reveal that what she is actually saying is "My anxiety is so out of control that all I can think about is thinking about thinking about thinking about fixing everything I've ever done wrong and all of the ways I've already f**ked up my life beyond repair," which is far from sexy.
1. Gettin' Bi It's not a phase; I'm not confused; Not indecisive; I don't have the "gotta choose" blues I don't care if you wear high heels or a tie You might just catch my eye Because I'm definitely bi Obviously, "Gettin' Bi" has to top any list of Crazy Ex songs. The scene where Darryl Whitefeather proudly announces his bisexuality quickly went viral – and for good reason! The song presents a view of bisexuality that is unheard of in media. Darryl is happy and proud to be exactly who he is – a middle-aged man who likes ladies and guys.
Plus, the song takes more than one shot at bisexual erasure. It's really no wonder that many bisexual viewers (and non-viewers) consider this song their anthem. Crazy Ex-Girlfriend has given us so many incredible songs, it would be impossible to list all of them (in fact, this article began as a top 10 but had to be stretched to 15).
With such a talented writing staff and performers, there's sure to be more favorites headed our way in Crazy Ex's third season. Crazy Ex-Girlfriend returns Friday, October 13th at 8/7c on The CW. For more Crazy Ex-Girlfriend, be sure to check back with us , and tune in for our recaps in the fall!
Reagan studies English and Film Studies at Texas Tech University. She aspires to be a film and television critic or entertainment writer. She loves all things TV and film. She spends her free time obsessing and blogging about Arrow, Teen Wolf, and Supergirl. Her favorite superhero is Lois Lane. • • • •
Critically adored Crazy Ex-Girlfriend melds rom-com clichés and hashtag feminism into a twisted modern fairytale, with Rebecca Bunch embodying the both damsel-in-distress and evil witch (think: sex-positive Disney princess who sometimes veers into bunny boiling territory).
With an ever-melodic cast of charismatic character actors and a songbook fit for Broadway, the musical numbers aren't just made-for-TV plot points, but thought-provoking and catchy performances that can hold their own against any pop anthem. View Gallery 30 Photos "I was... w orking hard at a New York job, m aking dough but it made me blue. One day I was crying a lot an d so I decided to move..." The season one theme song captures the whimsy of Rebecca's inner life alongside her nagging subconscious and ingrained sexist criticisms (courtesy of a cast of back-up singers who taunt her by calling her a "crazy ex-girlfriend").
Season one: "Josh Just Happens to Live Here!" "First I make e verything shiny and smooth (Oh, yeah) ' Cause I want my body t o be so soft for you (Bye-bye, skin)" In this breathy, sexually-infused fantasy, Rebecca readies herself for her future lover in a glamorous bathroom (complete with waterfall and chandeliers, ofc).
And the silk robes and soaker tubs are then juxtaposed against some real date-prep issues (sub-par lighting, curling iron burns and nose hair plucking).
Rapper Nipsey Hussle can't even complete his verse because he's so horrified by the "patriarchal bullshit" in Rebecca's bathroom. Season one: "Josh's Girlfriend is Really Cool!" "I wanna lock you in a basement with soundproof walls a nd take over your identity. I wanna cut the silky hair right off your head a nd slurp it up, like spaghetti." In an effort to throw everyone off the scent of her Josh Chan obsession, Rebecca befriends his long-time girlfriend, Valencia.
A send-up of the "sexy all-girl sleepover" video genre, she surrounds herself with lingerie-clad besties and pets a kitty while cooing about locking Valencia up in a basement. #girlcrush Season one" "I Hope Josh Comes to My Party!" "We'll get you through those developmental stages, t hat you've been stuck in for ages." Dealing with her first love is, surprise surprise, bringing up some regressive feelings (and behavior) for Rebecca.
In her mind, Josh is every teen dream archetype (the shy one, the bad boy, the dimple-faced cutie pie, the buff hottie) rolled into one pin-up package. Along with the usual romantic platitudes ("Hey girl, I know things always haven't been easy for you") are some pretty spot-on psychological observations ("We'll help you understand the reason why you're sad") – it's like therapy with frosted tips. Season one: "I'm Going on a Date with Josh's Friend!" "If he's your broken condom, I'm Plan B! So lower those expectations and settle for me" A classic song for a classic love story: woman moves across the country to reunite with a camp crush she hasn't seen in 10 years and proceeds to insert herself in his life while nurturing an increasingly flirtatious relationship with his best friend.
To get out of the Friendzone, said best friend Greg pleads his case with a jazzy performance on a 1920s art deco stage, which leaves Rebecca more confused than ever.
Season one: Josh and I Are Good People! "One day she'll fall in love, and I'll give her away—n ot like I ever had her, what a weird thing to say." Set-up: Rebecca's boss Darryl lands his first solo song — a country ballad that skews the undercurrent of ick often apparent in "daddy's little girl" narratives. Darryl's love for his daughter is pure-hearted, sure, but even he concedes that there's no way to talk about tickle fights with a child without sounding perverted. Season one: "My First Thanksgiving with Josh!" "Your home's such a beautiful, comfortable space!
Bitches, you two have wonderful taste" What happens when Rebecca channels Cardi B-style flows to meet her fantasy in-laws? Magic, basically. Rebecca throws down her best kiss-ass compliments to ingratiate herself to Josh's family at Thanksgiving dinner, while her romantic rival Valencia seethes in a corner.
While spitting fierce rhymes about his mom's cooking and his father's vocation, she also manages to drop a reference to her Ivy League education and... backdoor oral. Season one: "My Mom, Greg's Mom and Josh's Sweet Dance Moves!" "I don't know which was bumpier, t he plane ride or the taxi. All these freeways are a nightmare; w here's my purse? I need my comb!" Scene: Rebecca's mom storms into West Covina like a passive-aggressive hurricane.
And her first order of maternal duty is demanding directions to the bathroom while blasting Rebecca with a torrent of motherly observations. In the few minutes it takes her to find it, Ms. Bunch insults Rebecca's "hovel," laments her daughter's wasted Ivy League education, and comments on her face (could use some make-up) and weight (a little chubby).
While the elder Bunch is a full-on mommy dearest in Eileen Fisher separates, it's impossible not to be swept up in her manic energy and marvel at her gold medal nagging. Would it kill Rebecca to get a few scented soaps for the power room?! Season one: "I'm Back at Camp with Josh!" "Push them boobs up, j ust for yourself.
Wear six-inch heels, j ust for yourself." A high-energy deconstruction of "girl power" pop songs that actually cater to men (note the Terry Richardson-look alike wearing a male gaze shirt), the song implores women to wear 6-inch heels and get a lower back tattoo for their sexy independence – and to hopefully grab the attention of the nearest dude. Rebecca questions the logic of how putting oneself first to land a man is self-empowerment, but a handy youthful girlband rolls over her concerns with a sick harmony (and terrible advice).
Season one: "That Text Was Not Meant for Josh!" "He sees me for what I am, w hich is a horrible, stupid, dumb and ugly, f at and stupid." After a series of mortifying missteps, Rebecca takes on the persona of a Broadway diva – all class and control.
She steps into the spotlight in a sparkly gown and takes aim at herself with an achingly self-loathing ballad that tears apart her character. Rebecca's contempt (for herself) is so deep that she even has the adoring crowd sing along with the insults. Season one: "Josh and I Go to Los Angeles!" "Come on, let's do this! Your little pals can witness how vicious t his Westchester alpha bitch is" When Rebecca faces off with her childhood rival Audra Levine at work, it makes 8 Mile look like Sesame Street.
No topic is off-limits, from Rebecca's weight to Audra's fiancé's… shortcomings. Because of the deep, competitive history and seething animosity between them, even perfect GPAs and a list of New York state's most affluent suburbs sound cruel.
Season one: "Josh is Going to Hawaii!" "I'm the villain in my own story, m y actions have gone way too far. I told myself that I was Jasmine, b ut I realize now I'm Jafar." Rebecca's single-minded pursuit of Josh is (temporarily) derailed when she comes to a startling realization: she is the villain, not the princess, in her own fairytale. The much-maligned Valencia is the damsel in distress ("I'm Kate Hudson!" she pleads, while tied to a pole) and Rebecca is the baddie trying to thwart true love.
Not only does Rebecca finally realize the destructive role she's playing in other people's lives, but she also begins to understand her self-sabotaging ways. Season one: "Josh's Sister is Getting Married!" " Not bitchin' 'bout my boobies, they look super fly in shirts, b ut if I swung them in your face, you'd be like, "Oh my God, that hurts!" While trying on bridesmaid dresses for Josh Chan's sister's wedding, Rebecca lets Valencia in on the downside of having a lot up top: heavy boobs.
Comparing her chest to a dense white dwarf star, she laments the pain of jogging and the grab bag of items found in a bra after a long day.
Rebecca's ode to her ample chest isn't just a way of disarming Valencia – it's also a part of Rebecca's complexity. She harbors an intense fear of abandonment, but she's also body-positive. (IRL, Rachel Bloom has been open about the reluctance of designers to loan her dresses for awards shows, despite the fact that she's often nominated.) Season one: "Josh's Sister is Getting Married!" "I could make millions selling stocks and bonds and ties if I tried. But I don't. But I could. But I don't!
But I could if I wanted to!" At first glance, smart and self-effacing bartender Greg seems like a West Covina catch — but that sizable chip on his shoulders soon overshadows his charms.
This guitar-heavy ode to grunge captures his too-cool disdain for life as he vents about the futility of making an effort and hides his disappointment with apathy. Greg's sourness and defeatism is pretty much accepted by everyone except Rebecca, whose passion and ambition leaves Greg shook.
"I have no underlying issues to address, I'm certifiably cute and adorably obsessed!" The theme song change from season 1's classic cartoon was pretty disconcerting at first, but as Rebecca's storyline evolves, so does her fantastical inner life. In season 2, a lively and old-fashioned chorus line captures her obsession with the idea of being in love with Josh Chan – and the lengths she'll go to to make the dream a reality.
Season two: "When Will Josh See How Cool I Am?" "Yes, wine can be fun—white, rosé and red, 'til I call up my boss to say I wish he was dead.
Chase down the regret with some gin for good luck, t hen steal my cousin Jim's landscaping truck." Need a pre-game song that will get you in the mood for a party but also... good decisions? Greg's Irish-tinged ditty is laundry list of regrettable drinking behavior (being banned from an airplane, puking on his cat) that is — much like Greg — both incredibly clever and a touch worrisome.
Season two: "When Will Josh and His Friend Leave Me Alone?" "Sometimes him, sometimes me, t hough never simultaneously. But one of us was hittin' it, usually." While Rebecca's love triangle with the object of her obsession and that sexy-but-damaged bartender may sound like fun, it takes a turn when Josh and Greg show up to tap dance their way through Rebecca's sexual history.
Besides the seriously impressive dancing, the boys manage to slot in more sexual innuendo than usual, even by this show's high standards. It's like "Singin' in the Rain," but with more orgasms. Season two: "When Will Josh and His Friends Leave Me Alone?" "We have chemistry of course, but that's a formula for divorce." Greg and Rebecca had the kind of love that people write about… in true crime novels.
While they could match wits (no small thing in the doldrums of West Covina) and had real chemistry, they also enabled one another's worst habits (his drinking, her co-dependence) and used sex as a proxy for the intimacy they both desperately craved. Greg is the one who finally wises up to their toxic ways, and not even Rebecca's last-ditch effort at the airport (straight out of a rom-com) could convince him to stay.
Instead, he croons a goodbye song that captures their ill-fated unhappy ending. Season two: "Who Needs Josh When You Have a Girl Group?" "With the power of our gossip giggles, w e'll storm the Pentagon! Then celebrate with bottomless mimosas o n the White House lawn." What happens when the squad plots a murderous coup? Playing off of stereotypical bestie roles (the cool one, the sexy one), this dystopian answer to the Spice Girls is more interested in overthrowing the government than getting over a breakup.
The song melds parody (shout-out to the basic AF mentions of rosé and Hocus Pocus) with references to 1984 and mind control. And the "squad goals" hook is pretty catchy. Season two: "Who is the Cool Girl Josh is Dating?" "Hey, what are you doing for the next, like, thirteen hours?
Don't do anything healthy, d on't be productive. Give in to your desire..." Turning social media creeping into a come-hither R&B jam, Brittany Snow (playing Josh's other ex) coaxes Rebecca and Valencia to the dot-com dark side.
A perfect snapshot of the agony and ecstasy of creating fake profiles and falling down a rabbit hole of likes, the detail and depth of their "research" is uncomfortably familiar to anyone who still likes to creep their ex's ex.
Season two: "Who is Josh's Soup Fairy?" "Step aside ladies, give your babies t o a Carol Brady-level matriarch." After spending an afternoon babysitting for her co-worker Paula's two boys, Rebecca is feeling the smug glow of proxy motherhood.
Channelling Bruno Mars in "Uptown Funk," she bops her way down the street bragging about her maternal accomplishments, intercut with her soothing voice on a mommy podcast. Yes it's a weird mash-up, but it works Season two: "Will Scarsdale Like Josh's Shayna Punim?" "Never worry about paying the bills, the only money we need is sunset!" In the heady new days of a relationship (i.e. after the first rush of sex but before the first fight), new couples are totes insufferable.
In Josh and Rebecca's utopian world, there's no squabbling over dinner plans or chore lists taped to the fridge. That innocence is captured in this 70s-style Soul Train ode to their blissful forever. (Disco lasted forever too, right?) Season two: "Josh Is the Man of My Dreams, Right?" "Unfortunately, I want to have sex with you. I don't know what happened, m aybe you lost some weight." Rebecca's boss Nathaniel is hot in that arrogant, square-jawed, rich guy way, but his seduction song could use some work?
It's like Ed Sheeran's "Thinking Out Loud," except instead of a lifelong declaration of love, it's a blasé request to see Rebecca's nipples so he can get on with his day. "Crazy is when I go off the rails, this is what you've done to me!" By season 3, Rebecca Bunch is a woman scorned, and the theme song reflects her different stages of heartbreak.
In the Joseph Kahn-directed video, Rebecca takes a bird's-eye view of her inner-selves: a Carrie Underwood clone wielding a baseball bat of justice, a forlorn pop diva, an angry MC, and a pixie-haired rocker. (She did this before T-Swift's "Reputation" vid dropped too!) Season three: "Josh's Ex-Girlfriend Wants Revenge" All men are stupid and childish, e ven the ones who are smart and mature. All men do each and every day i s watch porn, eat wings, burp, fart, and snore." A misandrist's worst nightmare (or dream come true?), Rebecca, Paula, Valencia and Heather put on their monochromatic power suits to criticize the bane of their existence – immature, selfish and sex-obsessed men.
Their sweeping generalizations are set to an 80s beat (and wardrobe – check out the triangle earrings, black pantyhose and monochromatic eye shadow) but with #notallmen as a source of social media mockery, the song feels delightfully prescient. Season three, "To Josh, With Love" "You're a soul-sucking, corporate piece of trash, w ho only cares about sex, lies and cash.
So tell me 'bout your sins a nd shock me with their luridness." Seeking revenge on Josh Chan, Rebecca turns to Nathaniel, a man she sees as soulless. In convincing him to help her be "bad," she creates a Chicago-style dance number with even a hint of 50 Shades apparent. In her attempt to break bad, she offers a fair amount of sexual innuendo and a lot of jazz hands. Season three: " Josh's Ex-Girlfriend is Crazy" "Because life is a gradual series of revelations, t hat occur over a period of time.
It's not some carefully crafted story, i t's a mess, and we're all gonna die." True to the show's complexity, there is no "happily ever after" for Rebecca. After making a colossal and pretty gross mistake, she listlessly walks through the streets of West Covina trailed by Josh Groban, who belts out a song about the messiness of life versus the narrative simplicity of film plots.
As the various characters reckon with their future in a sad montage, Josh's nihilistic stream-of consciousness is a depressing departure from Rebecca's fantastical inner life.
(Bae can sing, tho.) (Josh Groban, yay!) Season three: "I Never Want to See Josh Again" "I used to think my mother was the worst; t hat if she didn't kill me, I'd kill her first." After returning to her childhood home rejected and humiliated, Rebecca begins to lean on her difficult and overbearing mother.
Their relationship improves, inspiring Rebecca to rethink their toxic relationship in a 60s-era ode to mega girl group The Crystals. In her fantasy, Rebecca is on a black-and-white Ed Sullivan set with backup dancers, sweetly singing about her new, normal level of hatred for her mother. Season three":"Getting Over Jeff" A few times before, I'd felt it through his pants a nd just generally kinda rubbed it.
But that night I decided to take a chance — I took it out, and he really seemed to love it." After spotting her "first everything" in the grocery store, Paula takes an ABBA-inspired walk down memory lane, specifically in regards to the first penis she ever saw. The choreo includes an eggplant microphone, because sometimes emojis come to life. Not technically part of the Crazy Ex-Girlfriend canon, think of Ladyboss like a necessary B-side. Fronting like a #girlboss while stifled by self-doubt and the complications of the modern workplace, Rachel Bloom subverts the clichés that pass for advice doled out to young women on the regular.
In this career-minded anthem, jealous co-workers, an attempted mansplainer, a Ruth Bader Ginsberg pillow and the unanswerable questions of modern womanhood (how much boob is too much boob?) go way beyond hashtag platitudes
AGNEZ MO - Overdose (ft. Chris Brown) [Official Music Video]
Best dating a crazy girlfriend songs season 13
Rating: 7,2/10

1819

reviews