Other Fixes on How to Hack FB Account. a. Phishing Attacks are Simple Attacks on Facebook Account Password Hacking. We are going to explain this process first because it is the most popular and easy method for hacking Facebook passwords 5. It is also important to think and remember that many websites, Gmail or other accounts now require passwords to be in alphanumeric form. So it is important to note that lots of users just add to their password just "123" or "!@#" to their passwords in sequence. Also, you should note that the above passwords which are common in use and formats are not from an online resource, but from practice and study.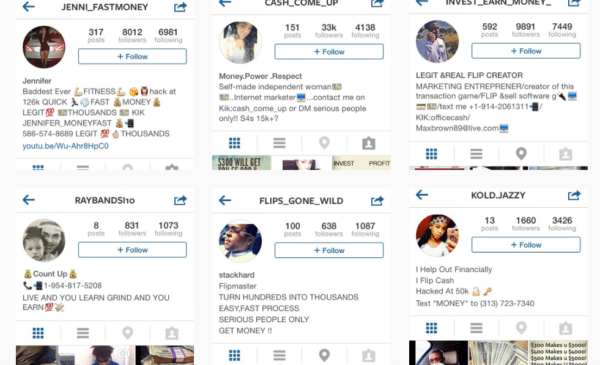 - Advertisement - Facebook is the leading social media platform that is making it easy for people to connect with each other. There are more than 2 billion users on Facebook, and the number is rapidly growing.
Most of the individuals are interested in connecting with their friends and relatives because they are aware that everyone is using Facebook. There are many individuals that are using Facebook only for contact and for sharing information with their friends and relative.
However, there are still many culprits that are using Facebook to fulfill their own requirements. In this situation, it is important for parents to know how to hack FB account. If you are planning to become a FB hacker, we have got just the right tools and tricks for you. Keep reading, and you will know everything related to how to hack FB account.
Reasons to Become FB Hacker Before we start teaching you how to hack FB account, it is important that we answer a question from parents. There are many individuals that want to know that why they should become an FB hacker. We all know that there are more teenagers and kids on FB as compared to an adult. There are many individuals that use innocent kids for their own means. They will trap the kids using different means and will force them to send nudes or meet them in private.
They will then blackmail the kids in different ways that might ruin the life of your child. Cyberbullying is the common cause of depression and suicide in young children. There are many children that are suffering from this issue, and the worst part is that they will never share the situation with you. The reason is that they think you will get angry will them or punish them. That is why they will not share the problem with you. The only way to find out is to become the FB hacker and know what your kids are doing.
There are chances that the bullies have threatened your kids to keep it a secret and that is why children are suffering. By learning how to hack FB account, you will give your child another chance. It will provide you a chance to protect your child at the right time so that he will not have to suffer again from such issues. The Best FB Hacker Helper – Spyzie All the parents that are interested in hacking the Facebook account of their children want to know that how it is possible.
We all know that there are many applications available online that claim to be the best and will allow you to have the Facebook account of your children. You should know that there are chances they might be fake.
is the best FB hacker & available online with real-time results. It will provide you the chance to collect all the information that you need in limited time so that you can take the actions you need. The software has been developed with the latest technology that will allow you to have complete control over what your kids are doing.
The best thing about Spyzie is that it is really easy to use. There are no hacking skills or tricks that you will have to learn in order to use the software. It will make hacking easy for you, and you will get all the required information that might help you to stop or protect your child at the right time. How to Hack FB Account by Spyzie To help you learn how to hack FB account here, we have the complete step by step guide.
1. You have to visit the original Spyzie website and create your account. Add all the required information, and within few seconds your account will be created. 2. It is important that you take the target phone so that you can install he Spyzie app in it. To make it possible go to settings of target phone and then enable the option of download from an unknown source.
It will allow you to download the application in the target phone. 3. Once the application has been downloaded and installed, you have to access it to enter the information related to your account. It will take a few seconds for the system to set up, and the stealth mode will be on.
4. Your child will not find out that you have installed a hacking application on his phone. 5. Now you have to access your own account on your desktop or your phone. Go to social apps and select the option of Facebook on the main window of Spyzie. Within a few seconds, all the information will be available on your desktop. From images to videos and even messages you will be able to see everything. It will allow you to know what your child is doing online.
Why Spyzie is Better than Competitors There are many other FB hackers available online that are providing the same services like .
Some of the famous names of the hackers are • • • You can select the application that you like the most because it will allow you to get access to the Facebook account of your children in the most efficient way. However, here we have some of the amazing reason why Spyzie is the best option. Tracking facility The biggest attraction of Spyzie is that it has tracking facility available.
It will not only allow you to of your children but also you will know the location of your children. In this way, your children will not be able to lie to you. The will allow you to know if the location of your child is not normal. If you think that your child is in danger, you can easily locate your kid and reach the destination before something goes wrong.
Spyzie will allow you to protect your child in every possible way. It is cheap All the hacking apps might be providing you the same services as Spyzie, but one thing that sets Spyzie apart is the affordable rates. All the FB hackers have expensive packages. On the other hand, with Spyzie you can select the most affordable packages which mean that you will not have to worry about your budget.
The best thing is the free trial. It will allow you to test the services before you plan to pay for the package that you are going to select. The free version is available for a limited time, but all the features and hacking facilities are accessible in it as well. 24/7 hacking With Spyzie you can easily track and hack your kids anytime you like. Most of the kids will use their Facebook account at night because they know you will be sleeping. With Spyzie you can easily hack the accounts of your children even at night when they are using it.
In this way, you will quickly find out what they are actually doing. Some of the kids delete their chats once they are done. However, Spyzie 24/7 services you will know what is happening before your kid can delete any kind of information or message that is inappropriate.
Control what your kids can do Most of the spying applications available in the market have been only design for hacking, and they will not provide any other facility. However, Spyzie is different from the rest. You can use it as a controller to limit the utilization of internet and application. It means that you can control the applications that your kids can and cannot use.
It will give you the peace of mind that you are doing the right thing to protect your children and there is nothing else that can help you control their online availability. Bottom line on How to Hack FB Account An important thing you have to remember is to never interfere with the privacy of your children. If you are planning to hack their account, only use it for the purpose of their protection.
If your kid finds out that you have hacked their accounts, there are chances that your kids will never trust you. With your kids will never find out and assure that you do not tell them as well. Spyzie is the safest application that you can use to fix how to hack FB account because it will only share the information related to your child with you and no one else.
To know more userful , just tip it.

best hacking dating website for fb account - (Working) How Hackers Hack Facebook Account Password Android 2018


HACK FACEBOOK Hack Facebook, are you looking for an aplication to help you from your computer, tablet or celullar phone, you just need to enter our website, you should remember our services are completly free, secure and very discrete you do not have to download anything to your equipments or devices and you do not have to fill any surveys online.
Our interface is very easy to use and very effective , here we leave a video which we recommend to see to the end , it contains the instructions on how to use our platform, the results will depend on how you use the link generated by our system, usually after you create the link and send it to the person you will get their account details very quickly , it all depends on your ability to convince the person who opens the link or url generated by the system here and this way you can hack facebook faster.
WHY HACK A FACEBOOK ACCOUNT? ➤ This is a question that I get from many people and very often​​... Well I'll try to and answer it as best as possible. Today we all have the need to use technology that is well advanced and has become part of our daily lives, it makes our lives very easy and is part of us everday, but with all these advances also bring some risks for our security while surfing the web, most people are not aware that there is a lot of risk and also our loved ones when surfing the internet have the same risk as well for this reason we have created this to hack facebook, to help you get the password of any facebook profile.
facebook LaMost people who want to hack a for different reasons, they might want to know what their children are doing, maybe a friend , your spouse,a family memeber etc on Facebook. In conclusion Whatever the need is for we will help you at hackingaccounts.com and find the best results and the easiest way to do it. . WHY USE OUR SYSTEM? ➤ We have the best system to is the most effective you'll find in the entire network, you do not need to download, we do not ask you to fill out surveys, easy, safe, anonymous and free, you just have to fill out a simple form and generate a link or url which then once generated will have to get the victim to opnen it and this part is very important for you as a user of our website because this the way the "victim" will type their details into a fake website just like the facebook one you the person be interest to open the link generated that way you ca achieve your goal that is get their password of any facebook profile.
WHAT PERCENTAGE OF EFFECTIVENESS WILL I GET? ➤ It all depends on your skill as we said above on how you manage to make your victim open the link, but hey we understand this maybe you first time using our system to hack facebook so below you'll have some ideas for you to achive your task. • In the form where you write the url or redirect link indicates a page, an image, a youtube video or any page of interest to your victim.
• When you do not have it on as a friend or contact you should create a fake profile and and send the link from that profile account. • Another option you have when it's not your friend on Facebook is to send it by e-mail.
• Send a link through someone you know in common. • • Well this is pretty much the idea obviously these are not the only ways but I give these tips just to give you an idea and then use them or create your own way of doing it, the limit is your imagination, so get to work and enjoy our services.
• . Remember that in our website you ca also and free at any time and with no surveys online.• • • • • • • •
There might be various reasons to hack a persons facebook account for good. While many people will argue that its a breach of one's privacy yet there are some very good uses recovering someones facebook password can be put too. You might wanna look into your girlfriend's or boyfriend's facebook account to see if they are yet faithful to you.
You might want to see if you kids are not indulged in any kind of activity that might spoil them and the list goes on and on. Our services are totally free, all you have to do is invite 5 different people. After you invite 5 more people to our site, you will be able to save the password, that is the original password which is currently used by the target person.
We retrieve that password from Facebook's server, and we DO NOT change the password. And since we hack it from Facebook's servers, the target does not know about the hacking process. Our system needs to know the account you want to hack. Go to Hack Account, read the instructions,then type your TARGET's facebook username.
Once you provide the required info, our hacking system will connect to the appropriate servers which are currently hosting that account. ie if you want to hack a Facebook account, please provide the email address linked to that Facebook account (which is actually the login username of the Facebook account). Our hacking system will then connect to the Facebook servers to find where is located the account you want to hack. Next, our system will retrieve the password stored in the Facebook's user database for you.
We just hack the account, we dont change the password. The whole hacking process is complex and we don't want to bother you with the details. After few minutes, at the end of the hacking process, after our system gets the password from facebook's database and decrypt's it, GET PASSWORD button will apear, by clicking it you will get a readable password in plain text.
Once you get the decrypted password, you can login to the hacked account without hassle. Check and go chatting. Recently Searched Terms: facebook hack, facebook hack password download, how to hack a facebook account, facebook hack tricks, facebook hack online, facebook hack software, facebook hack tool, facebook hack download, facebook hacker, facebook hacker for android, facebook password hacker, facebook hacker without survey, facebook hacker app, facebook hacker software, download facebook account hacker, facebook hacker free download, facebook hacker no survey, Facebook hack, Facebook hack password download, how to hack a facebook account, Facebook hack tricks, Facebook hack online, Facebook hack software, Facebook hack tool, Facebook hack download, Facebook hacker, Facebook hacker for android, facebook password hacker, Facebook hacker without survey, Facebook hacker app, Facebook hacker software, download Facebook account hacker, Facebook hacker free download, Facebook hacker no survey, hack facebook online 2017, best facebook account hacker 2017.
How I hacked online dating
Best hacking dating website for fb account
Rating: 6,5/10

1308

reviews